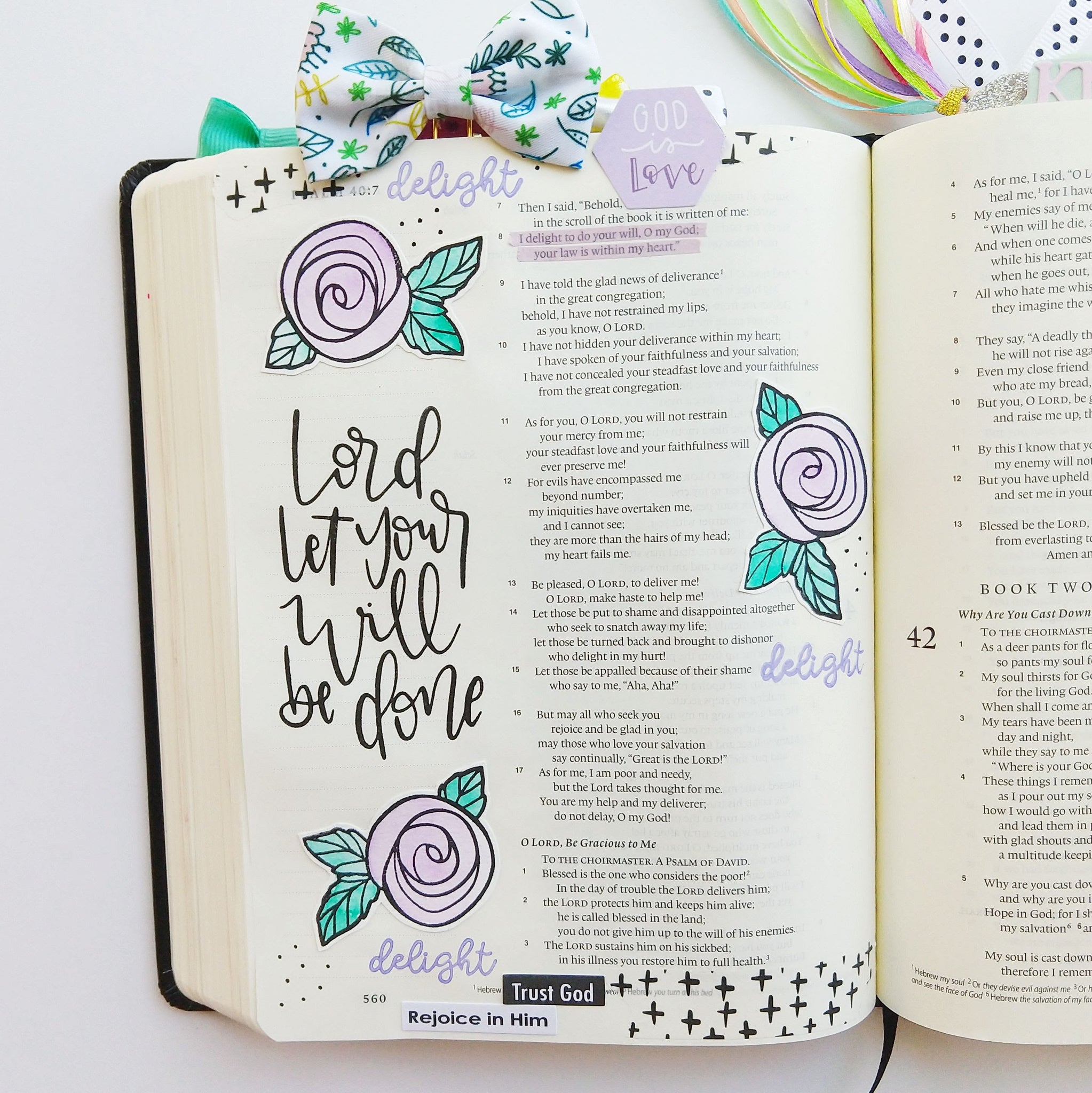 "I delight to do your will, O my God, your law is within my heart." Psalm 40:8
Often times the Lord's will and our own can seem completely misaligned. We desire for things to go a certain way or for our circumstances to be free from challenge and heartache. The beautiful thing about God's will is that it can be trusted. God is good and all-knowing, and His will for us is always for our good and His glory. The more we understand God's character and have His Word written on our hearts, the more we are able to trust Him and surrender our will to His perfect will even through the worst most challenging circumstances. And not only does He enable us to surrender to His will and trust Him, but we can actually delight in it! I am thankful that His ways are higher than mine and His plans far better.
"For my thoughts are not your thoughts, neither are your ways my ways," declares the Lord." Isaiah 55:8
"For I know the plans I have for you," declares the Lord, "plans to prosper you and not to harm you, plans to give you hope and a future." Jeremiah 29:11
"And we know that in all things God works for the good of those who love Him, who have been called according to His purpose." Romans 8:28
This page came together using three of The Greeting Farm's faith stamp sets. I love the large lettering from the newest faith release set: Promise. The sentiment went well with this Psalm and it fit beautifully in the margin of my Bible. I also used the large flower from the Grateful Heart set because it is one of my favorites and a great addition to any page. Lastly I used the word "delight" from the Hallelujah stamp set. I love the simplicity of this page and the simple sentiment of surrender: "Lord let your will be done."
Thank you for taking the time to read this post. This will be my last post as a design team member for The Greeting Farm because I am welcoming a new baby this month! A sweet rainbow baby that has been part of God's will from the beginning! I am definitely delighting in this sweet gift, and God has even given me the ability to delight in the challenging circumstances and loss that brought us to this point. He is so good. I will miss being on the design team, but you can follow me on instagram @elli.s_heart
It's been fun!
Delighting in His will,
Elli Hamm