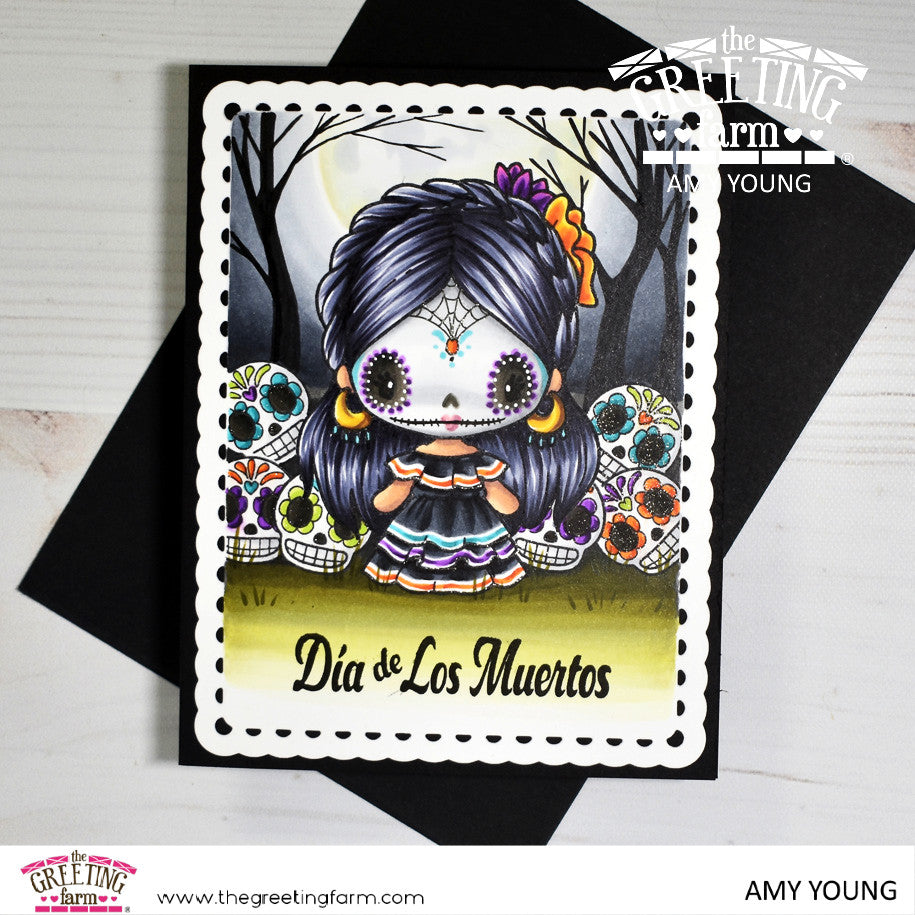 Hello fellow Farmers!
Amy here and I was inspired to create a spooky twist with Anya in Mexico for my card today. With the Day of the Dead celebration only a couple weeks away I thought it would be fun to get Anya all dressed up for the festivities.   
Knowing that I was going to add the sugar skull inspired face paint to Anya, I wiped the ink away from her wide open smile before stamping. This left me with the blank space that I needed to color on a new mouth and add the decorative skull detailing. For the pattering I Googled pictures of Dia de Los Muertos face paint which really helped me make it look authentic.

For the colors in her costume I went with the traditional Halloween orange, purple and green combo with just a touch of teal to brighten things up. I used these same colors on all of the sugar skulls that I stamped and masked into a jumbled pile behind Anya as well. In the background I used a small moon stencil with my Copic markers, to shine down on this Day of the Dead beauty. The dark grey sky and trees add to the supernatural feel of this colorful yet creepy scene.   

Thanks so much for stopping by and stay crafty my friends!