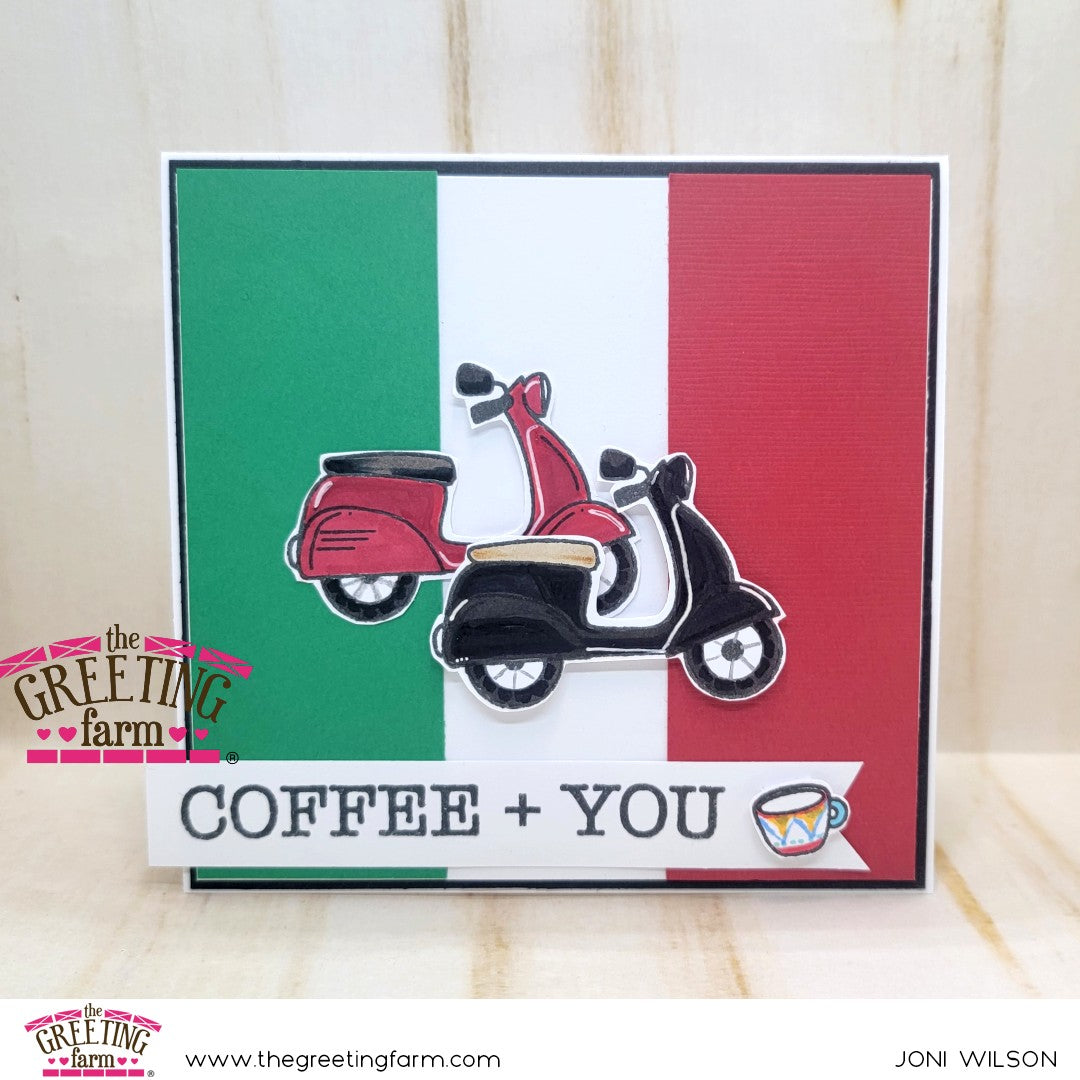 Tip Me Tuesday: It's The Little Things
Happy Tuesday, friends of the Farm! I hope your October is going well and that it's prepping you for the holidays ahead. The weather is cooler and the leaves are slowly transitioning in color, which always reminds me to slow down and enjoy the people in my life. With that in mind, I had a fun idea using the Vespa from the recent Anya In Italy set, and created this card:
I stamped the image twice, gave them a quick color up with Copics and added white gel pen highlights. The sentiment was from the Coffee Beans Big Kit, with a little delicate coffee cup also from the Anya In Italy set. My hubby doesn't drink coffee but we do go out for breakfast dates often, where he always makes sure I have a refillable cup with my favorite creamer.
This Vespa also reminded me of my college moped that I had when we first met. He would take it to our favorite local restaurant and bring us back food and snacks before we watched a movie. It truly is the little things that we keep close to our hearts!
Have a wonderful rest of your day, everyone. I hope you find a minute today for a fun memory that makes you smile!  
xoxoxox
Joni