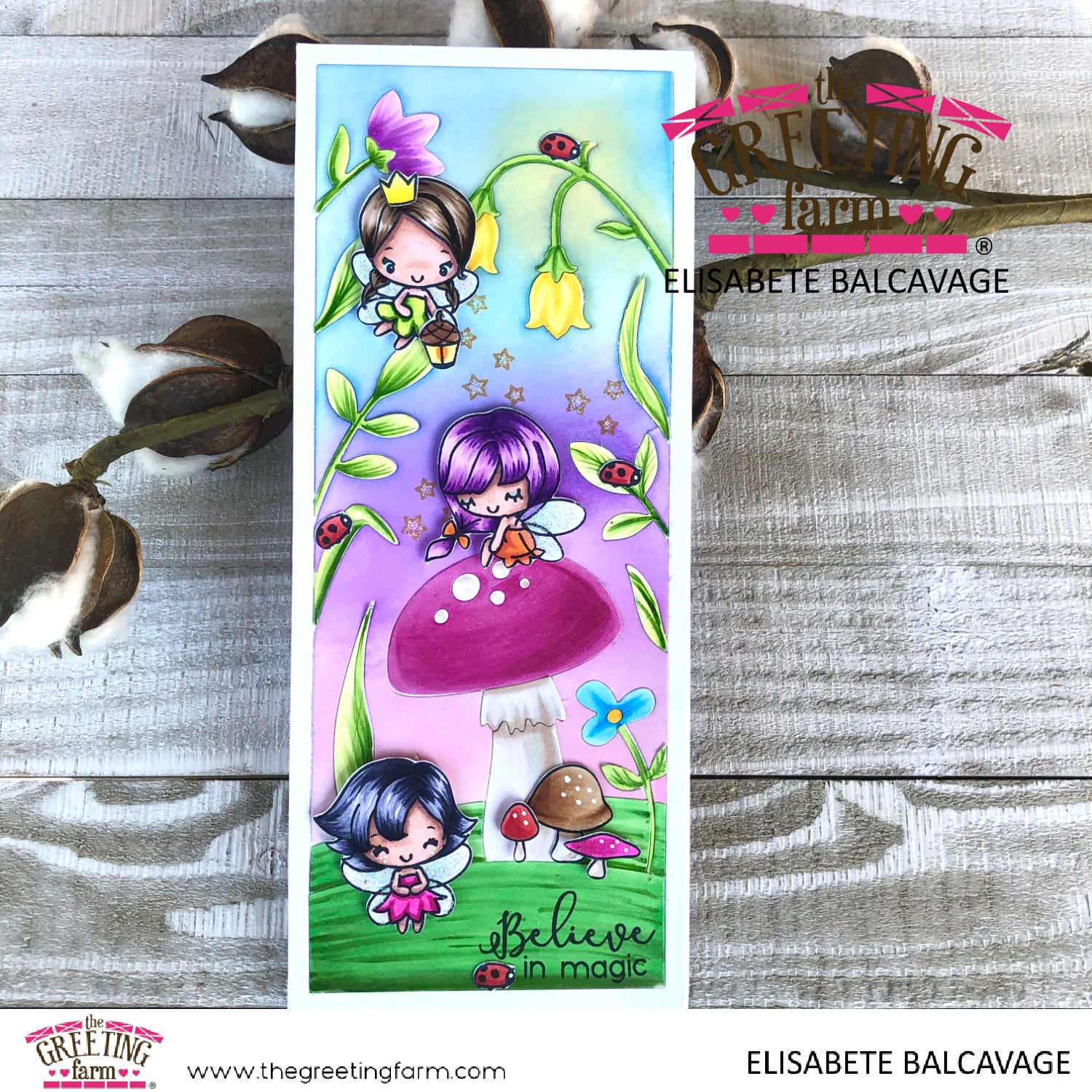 Hi TGF Friends! 

Elisabete here today sharing a slimline card I made using the super cute Little Fairies stamp set. It was my 1st time using this stamp set and I'm in love!! They are so much fun to color and quick to color too!
I used a backgound die to set the scene for these little cuties. All the background is colored with Distress Oxides and Copic markers. All the Fairies, little mushrooms and ladybugs are all colored with Copics and die cut with my Brother Scan & Cut.
Each little fairy was popped with foam adhesive. I glittered their wings with Prisma glitter. Sentiment was stamped directly on the background. I also stamped the little stars from the set into the background and glittered them too.
Thanks for stopping by!!

XOXO

Copics Used:

Backgound:
Mushroom: RV04, RV17, RV19, E40, E41, E42
Leaves: YG01, YG13, YG17
Grass: G14, YG17
Floweers: V01, V04, V06, B00, B02, B05, Y02, Y15, Y18

Fairies: All skin E00, E11, E04 All Wings: BG10, BG11, BG0000, RV10
Fairy 1: Hair - E42, E44, E47, E49 Dress - YG01, YG13, YG17
Fairy2: Hair- V01, V05, V09 Dress - YR02, YR04, YR18
Fairy3: Hair- BV29, BV25, BV23 Dress - RV04, RV09
Ladybugs: R24, R29

Mushrooms: E40, E42, R24, R29, E31, E35, E37, RV09, RV04