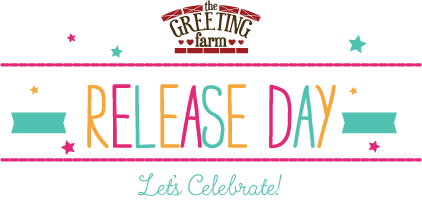 February 2023 New Release BLOG HOP!
The FEBRUARY 2023 RELEASE is now available for purchase in The Greeting Farm Store! This month we introduced 3 new sets. Our first set called ANYA IN ENGLAND has our Anya sightseeing in London. Next, we took you on a magical hot-air balloon adventure with a set called LITTLE DREAMER. Lasty, we showcased cute birdies ready to deliver some warm greetings in a set called YOU'RE SO TWEET.
To celebrate this release we are having a short BLOG HOP! One lucky fan will take home the entire release!! You have until February 18th, 12pm CST/1pm EST to leave your comments on each Designer's Blog. Then head back to The Greeting Farm Blog to let us know you completed the hop.
**Remember to qualify for the prize you MUST leave a comment on each Designer's Blog AND the TGF Blog letting us know you completed the hop.
NOTE: Comments on the TGF Blog are admin approved so it may take a day for your comment to be visible. Please only comment once, and use the same name on all the blogs when leaving a comment. Do not pick the Anonymous option (otherwise we won't be able to verify that it's you).

We will announce the random winner later in the week on the Blog and in our Facebook Group: The Greeting Farm Fan Page.
This is a short hop and definitely worth playing along! If you want to grab your favorites now, you can purchase the new stamps HERE. We will have more cards featuring the New Release from our Design Team Leaders starting on the 16th so be sure to stop by The Greeting Farm Blog to see more inspiration.
Happy Hopping!