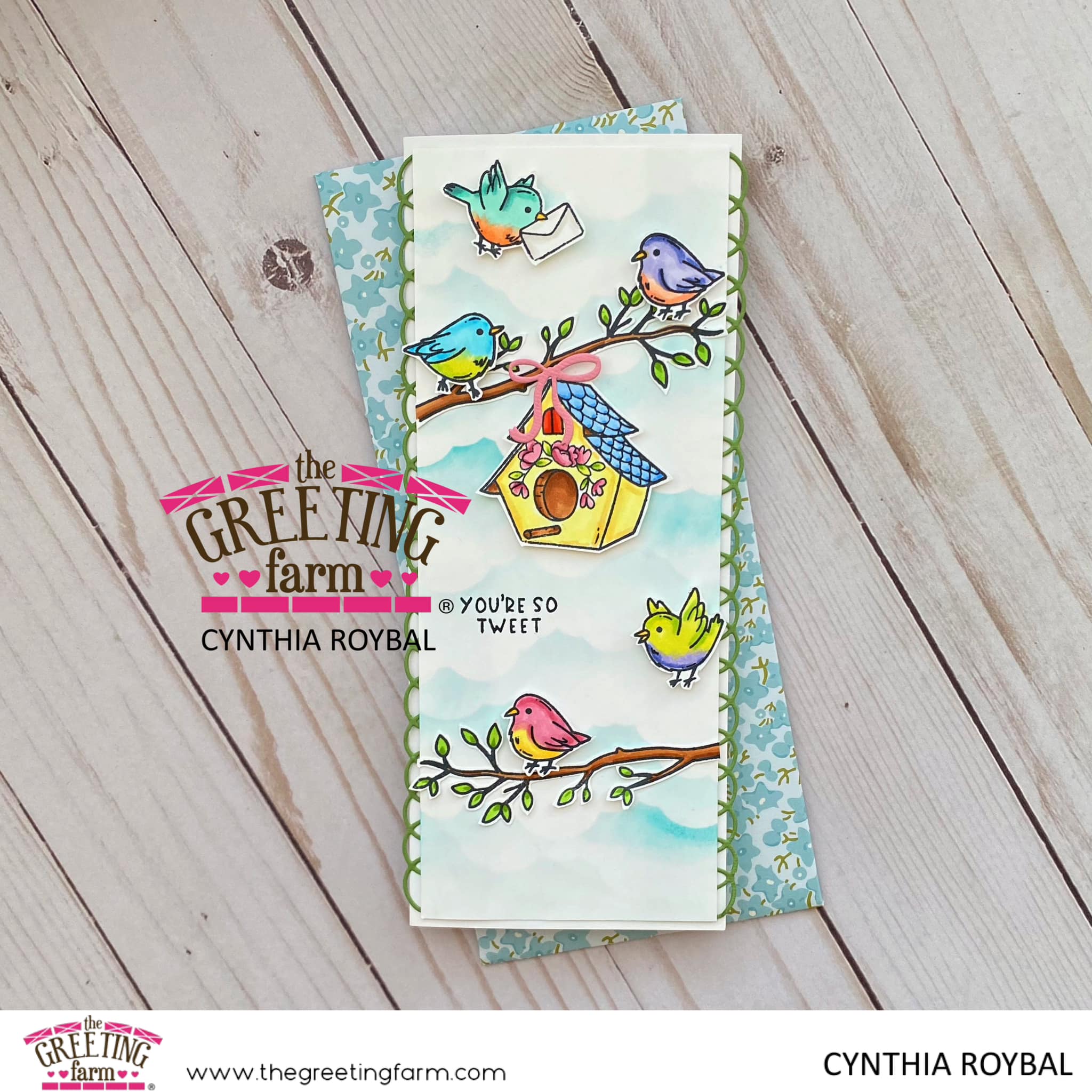 February 2023 Release Preview Day 3: YOU'RE SO TWEET
Happy Tuesday Farmers! Today, we are on our last day of Previews for the February 2023 Release. This month we are introducing 3 new clear stamp sets. Remember, we will have our Blog Hop on the 15th, and 1 lucky person will take home the entire release!
Tweedly deedly dee
Tweedly deedly de
Tweet  tweet
Tweet  tweet

Our next set called YOU'RE SO TWEET features 7 cute and chubby birds. Some are carrying extra surprises. There is a branch for them to perch on along with a beautiful birdhouse. Check out the fabulous creations from our Design Team.
Be sure to join The Greeting Farm Fan Page Facebook Group. We would LOVE to see you post your beautiful creations! The Fan Page is also where we scope out future Guest Designers. See you back here tomorrow for our short BLOG HOP!
Hugs,
Rosie