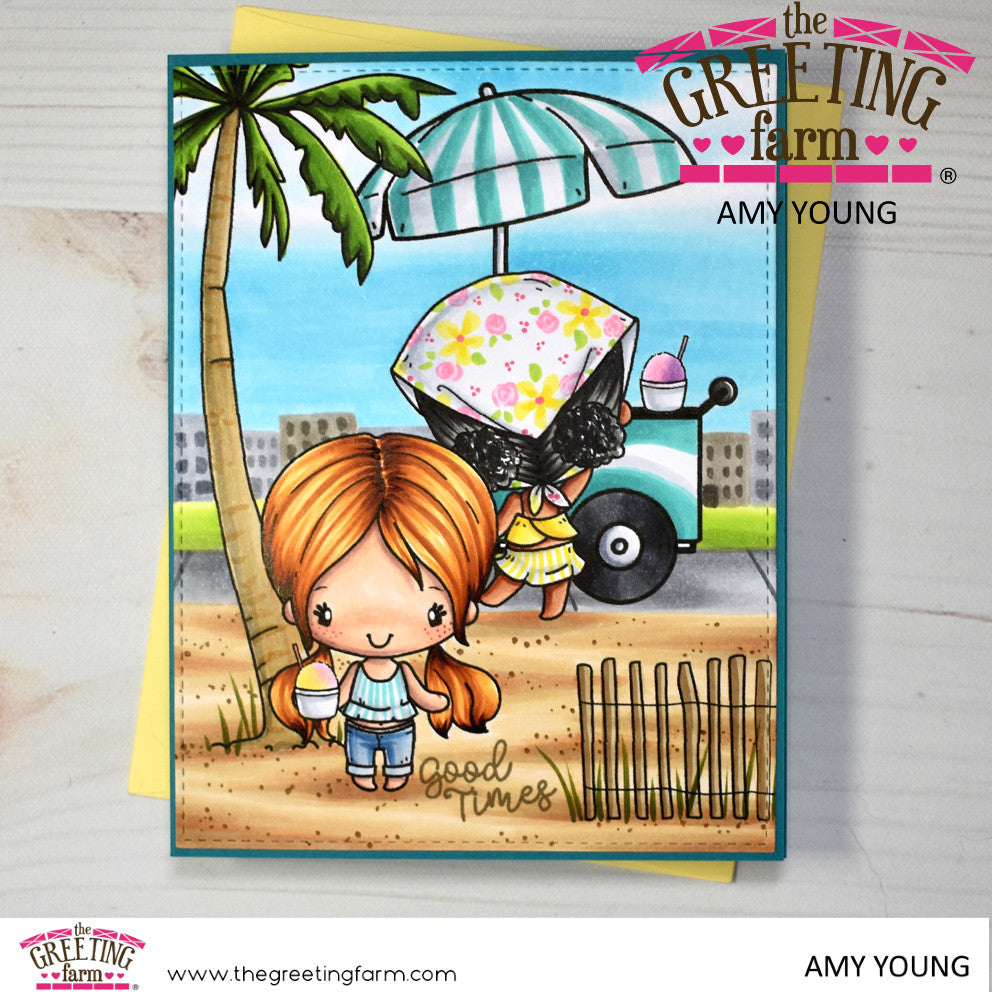 Hello fellow Farmers!
Amy here and I'm still having way too much fun playing with the Beach digi set that released at the beginning of the month. This time I paired some of the beach elements with the Summer Dress Up digi set as the main focus. Specifically, it was the little ice cream cart that I built the scene around, though it transformed into a shaved ice cart thanks to the cute little cups in the Beach set. The Anya who has already gotten her strawberry/peach icee and is heading down to the beach is also from the Summer Dress Up set while the cutie still at the stand is from the Backs 3 set.

I began coloring the girls first, adding various prints to their clothing for extra cuteness. Then I started dividing up the background. The shaved ice cart would need a hard surface to roll on so I colored in a sidewalk beneath it. From the sidewalk down to the bottom of the card I filled that space in with sand. Above the sidewalk I added a narrow strip of green before the row of small buildings off in the distance. From the buildings up it was all blue skies and sunshine. I really like how this sets these two friends into a more urban scene that is still very laid back summer cool. The little sentiment from the Pool Party clear set is just the finishing touch I needed to call this card complete.  :)

Stay cool and stay crafty my friends!