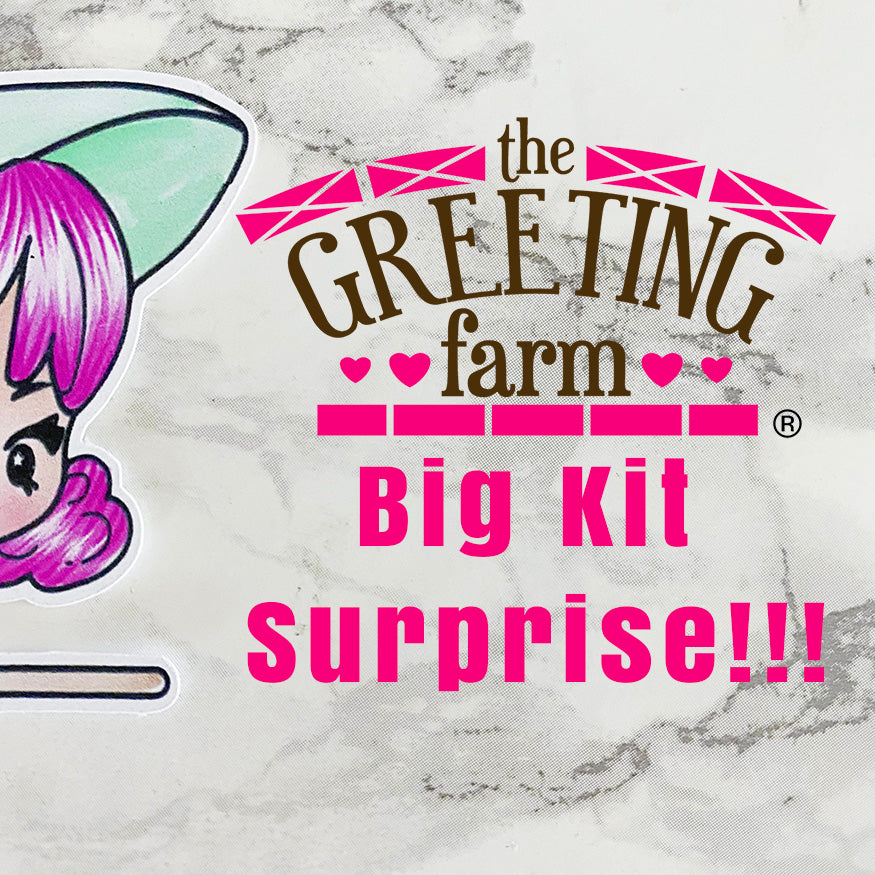 SURPRISE! New Big Kit available for Preorder on Jul 1!!!
Hello Farmers! As you can tell from the title, we've got a NEW BIG KIT available for preorder starting July 1!!!! You can find details regarding this preorder AND a look at this kit on our
YouTube
channel! Check it out!!!
✩ ✩ ✩ ✩ ✩ ✩ ✩ ✩ ✩ ✩ ✩ ✩

✩ ✩ ✩ ✩ ✩ ✩ ✩ ✩ ✩ ✩ ✩ ✩
The Greeting Farm
Facebook
TGF Facebook Fan Page
Instagram
YouTube

✩ ✩ ✩ ✩ ✩ ✩ ✩ ✩ ✩ ✩ ✩ ✩
Music:  
Positive Happy by PeriTune https://soundcloud.com/sei_peridot Creative Commons — Attribution 3.0 Unported — CC BY 3.0 http://creativecommons.org/licenses/b... Music promoted by Audio Library https://youtu.be/TutcA4JPa7Q