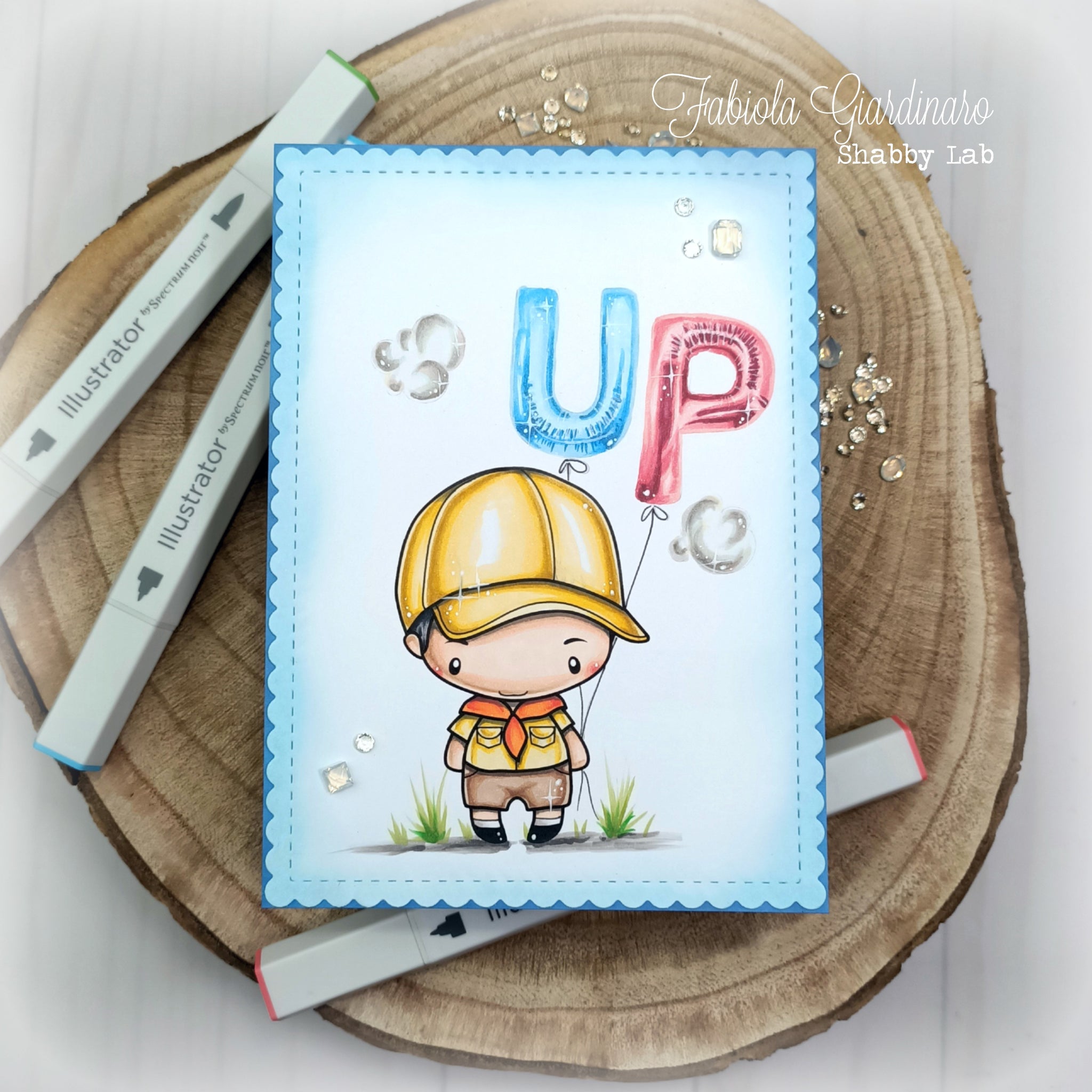 Guest Designer Fabiola with Cute Troop Ian!
Hello friends, it's Fabiola with my last project as Guest Designer for the month of November. I transformed the digital stamp called CUTE TROOP IAN into the boy scout from the animated film UP. 
I started with stamp printing and then moved on to coloring with Illustrator Markers:
 - SKIN: FS7 FS8 TN3
 - HAT / SHIRT: GD5 GY3 GY1
 - NECKERCHIEF: OR3 OR2 OR1
 Then I drew two balloons with the letters U and P in pencil and colored with:
 PP6 PP5 PP4 PP2 and TB5 TB4 TB3 TB2 TB1.
 I hope you enjoyed this latest project.
 Kisses,
Fabiola
- My Shabby Lab FB page:
  -My Instagram:
  -My Blog: