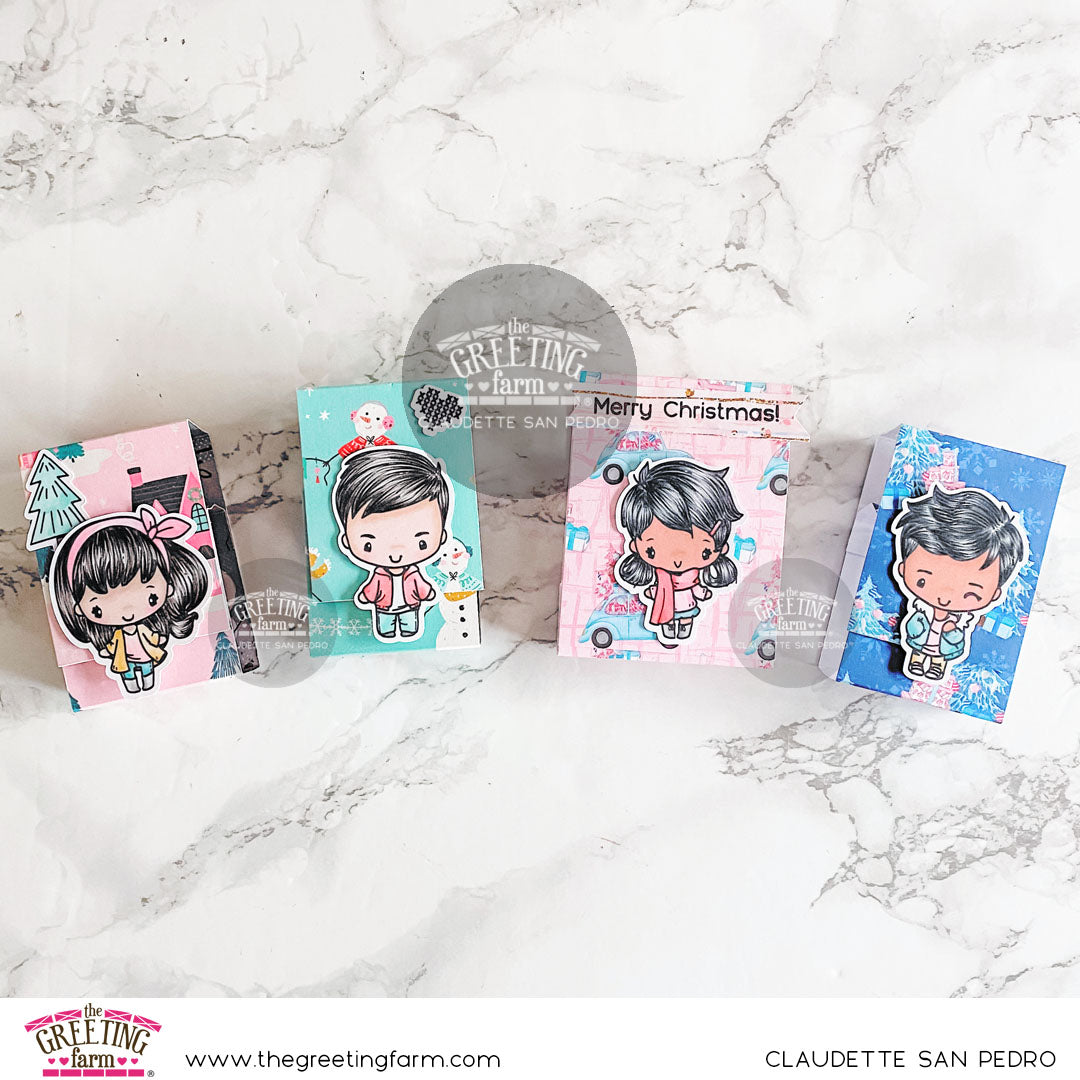 Hand Sanitizer Holder Tutorial
Happy Monday! It's Claudette (IG), and I'm back with another tutorial. Today, I'm sharing my tutorial on how to make two hand sanitizers. One is 2", and the other is 2 1/2". I will say I prefer the 2 1/2" holder; since I'm using CS, that's not heavy-duty, so this is more stable. Now, if you are using heavy-duty CS, the 2" will work perfectly for you. Either way, they both do the job and make such cute hand sanitizer holders. Perfect to gift.
If you decide on making the 2" holder, you could get four of them on one sheet of CS/PP.  The 2 1/2" holder can get you 3 on an 8 1/2" x 11" CS/PP. 
✩ ✩ ✩ ✩ ✩ ✩ ✩ ✩ ✩ ✩ ✩ ✩
CS/PP 2" x 11" Score at on the 11" at 1/2". 1 1/2", 3 1/2", 4 1/2", 6 1/2", 7 1/2" and 8 1/2"
Fold along the scorelines EXCEPT for the 6 1/2" scoreline.

CS/PP 2.5" x 11" Score on the 11" at 1/2", 2 1/2", 3 1/2", 6 3/4" and 7 3/4"
Fold on all the scorelines.

✩ ✩ ✩ ✩ ✩ ✩ ✩ ✩ ✩ ✩ ✩ ✩
Stamp Used:
Mini Remix - Winter
✩ ✩ ✩ ✩ ✩ ✩ ✩ ✩ ✩ ✩ ✩ ✩
The Greeting Farm
Facebook
Instagram
YouTube

✩ ✩ ✩ ✩ ✩ ✩ ✩ ✩ ✩ ✩ ✩ ✩
Music:  
Positive Happy by PeriTune https://soundcloud.com/sei_peridot Creative Commons — Attribution 3.0 Unported — CC BY 3.0 http://creativecommons.org/licenses/b... Music promoted by Audio Library https://youtu.be/TutcA4JPa7Q