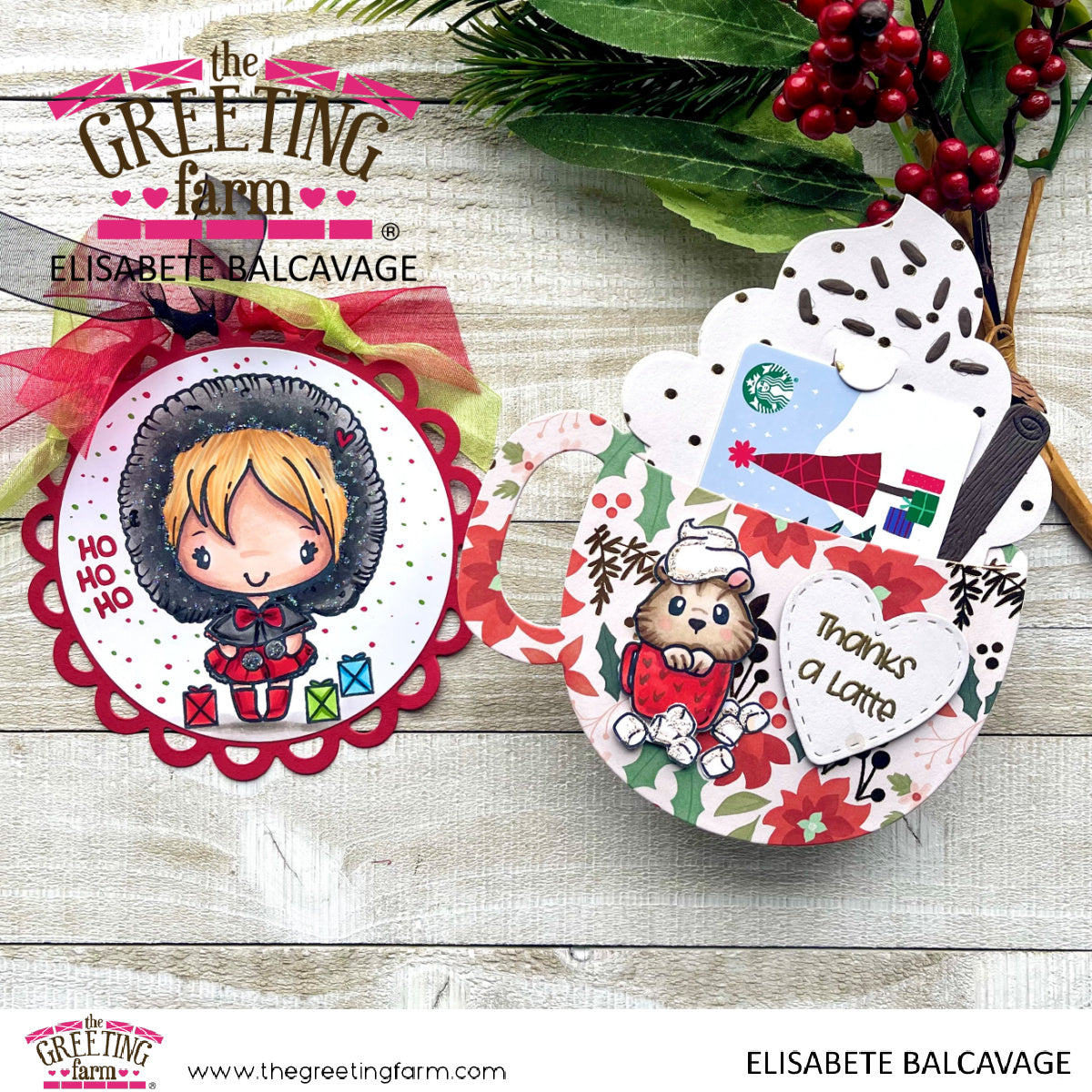 Hello Crafty Friends!

I can't believe we are starting the countdown to Christmas!  I can't believe how fast this year went by and how many wonderful releases we had! 
Elisabete here on the blog, ending the year with a couple of Holiday creations. I have a little round card that could be used as an ornament created with Holiday Anya 10. The other project is a gift card holder using one the cute little bear of Hugs in a Mug set.
For the round card I stamped the images and cut in a circle shape and added a scalloped border. Images were colored with Copic markers. I added glitter around the fur of her . I finished with adding ribbon on the top of the card. You can use the ribbon to added to a Christmas tree and it will make a cute ornament.
For the gift card holder, I used this cute mug die and I colored the little bear from Hugs in A Mug set and also colored some of the marsmallows. I fussy cut the images. This set was perfect for this die set and this makes the perfect little gift card holder for the holidays! I will be making a few more of these :)
Hugs



Copic Used:

Anya: Skin E04, E00, E11, R20 Hair YR21, YR24, YR14, E41 Outfit: T7, T5, T3, R24, R27, R29, R89

Bear and mug: E41, E42, E43, E44, E47, R24, R29, G46