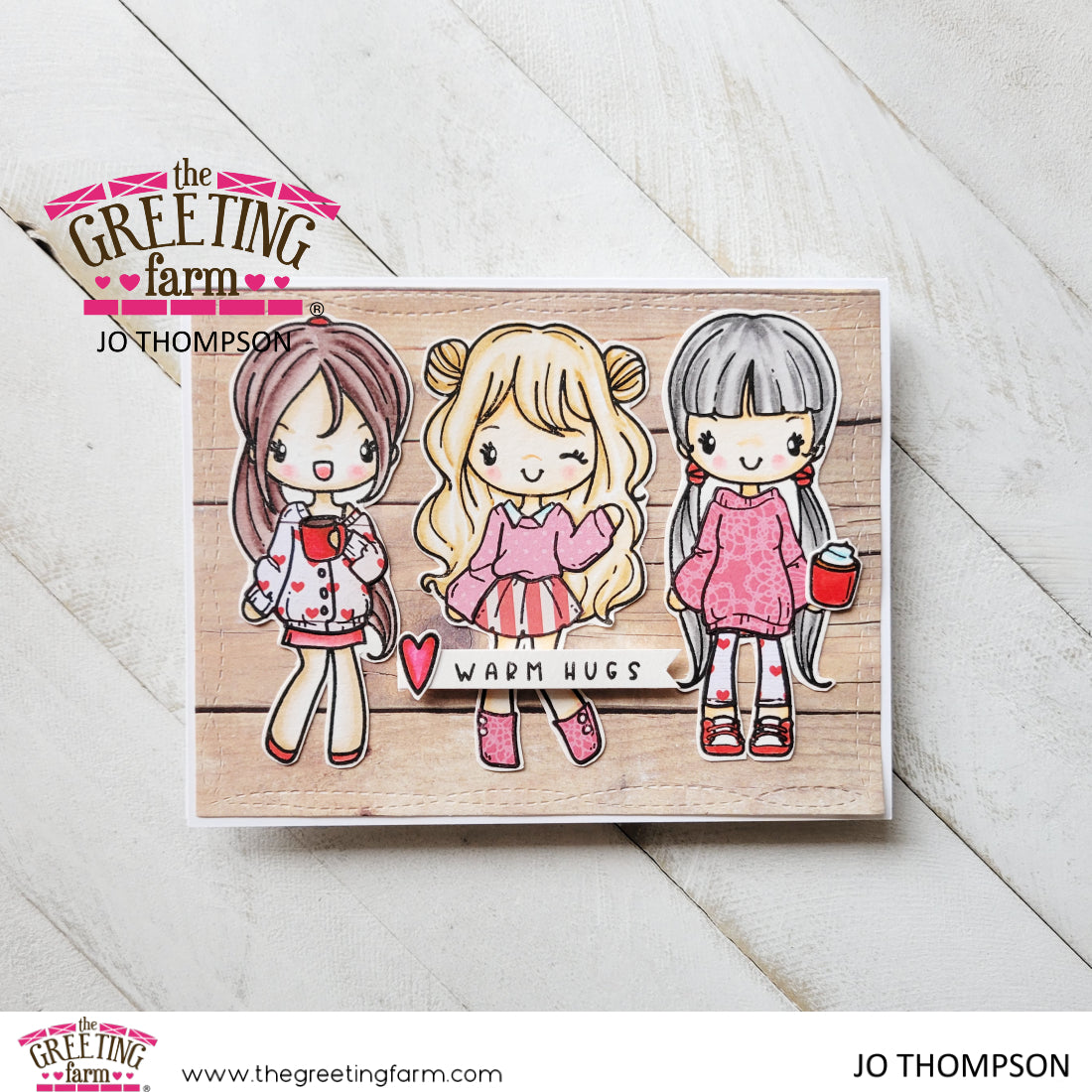 January 2023 Release Preview Day 1: MISS ANYA SWEATERS
Happy Wednesday Farmers! Today starts Day 1 of Previews for the January 2023 Clear Stamp Release. This month we are introducing 3 new clear stamp sets. Remember, we will have our Blog Hop on the 15th, and 1 lucky person will take home the entire stamp release!

Before we get to our clear stamp preview, I just wanted to let you know about the cute digital stamp that was released yesterday. She's called LOVE ANYA, and she's perfect for those upcoming Valentine's Day cards!
The Design Team created some amazing cards using this gorgeous girl and have been posting them in our Facebook Group. Here's a quick shot of their fabulous work:
Now on to our clear release preview! Today, we are showcasing 3 gorgeous and stylish big Anyas in a set called MISS ANYA SWEATERS. These 3 friends are ready to catch up with each other over a warm cup of coffee. What a happy day indeed! Check out the awesome projects from our talented Design Team.
Be sure to join The Greeting Farm Fan Page Facebook Group. We would LOVE to see you post your beautiful creations! The Fan Page is also where we scope out future Guest Designers. See you tomorrow for Preview Day 2!
Hugs,
Rosie