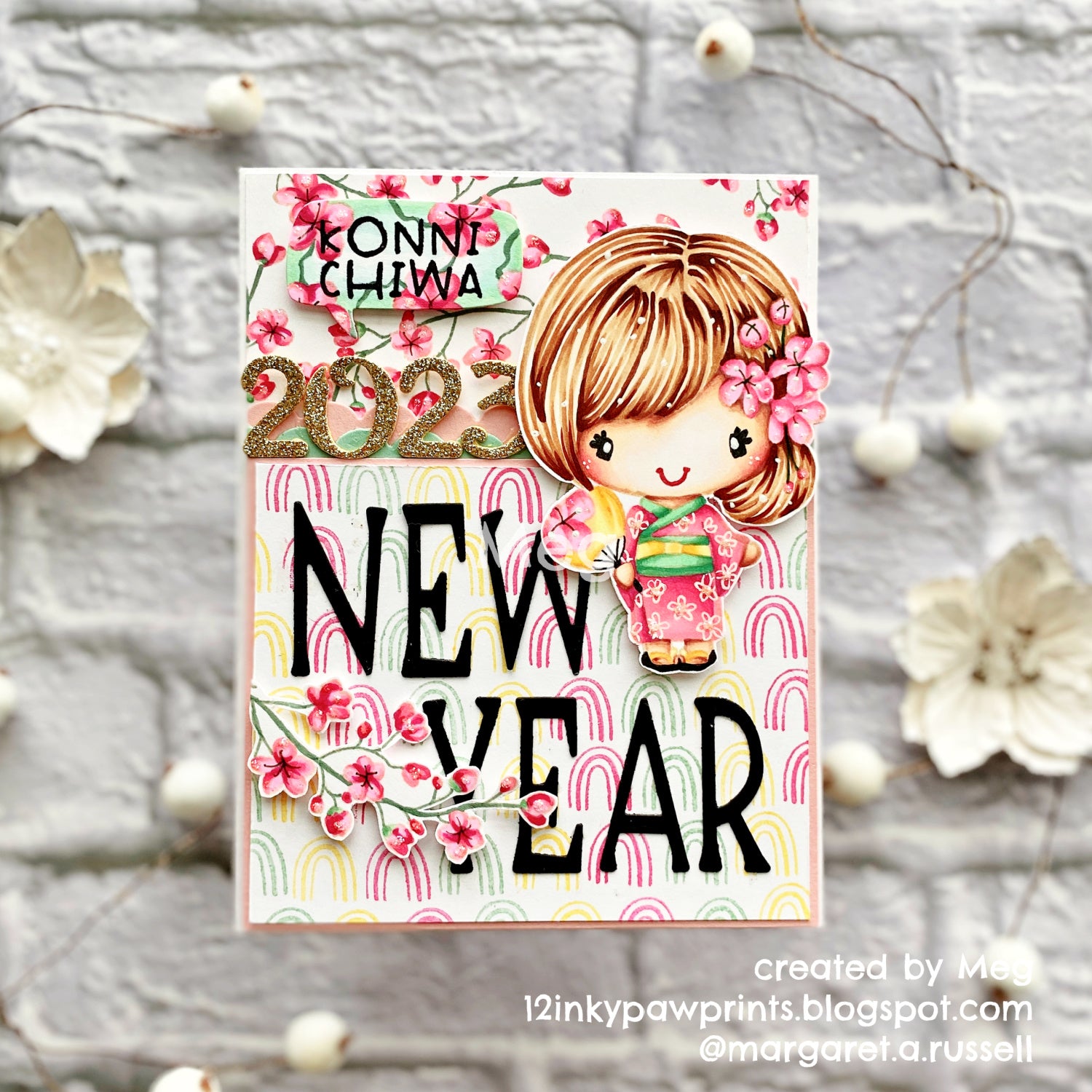 Konnichiwa from our Guest Designer Meg Russell!
Hi Farmers, and Happy New Year! I am over-the-moon honored and excited to be starting 2023 off on a good foot, by guesting for The Greeting Farm this month! I'll share with you some projects made focusing on celebrations and new beginnings this month!
I couldn't start this brand new, hopefully wonderful, year off without a New Years card, and all things
Anya in Japan
made for the perfect fit!
All stamped elements in this project are part of the
Anya in Japan
stamp set. That's one of the things I love most about the Anya around the world stamp sets - all the "extras" that make for so many fantastic card and scrapbook layouts!
 This stamp set was a pleasure to work with. The cherry blossoms are gorgeous, that cutie-pie kawaii rainbow - so charming! And of course, Anya in kimono is just precious! One of my personal goals for the new year is to use more "bling" in my projects, so I made sure that the "2023" was full of glitter, and I put Stardust Stickles over the cherry blossom petals.
Thank you so much for joining me in this fresh new year. Let's make something wonderful of it! If you'd like to find out more details about this project, my blog is
Twelve Inky Pawprints
, and I'm on Instagram
here
.
Cheers to a New Year!
Meg