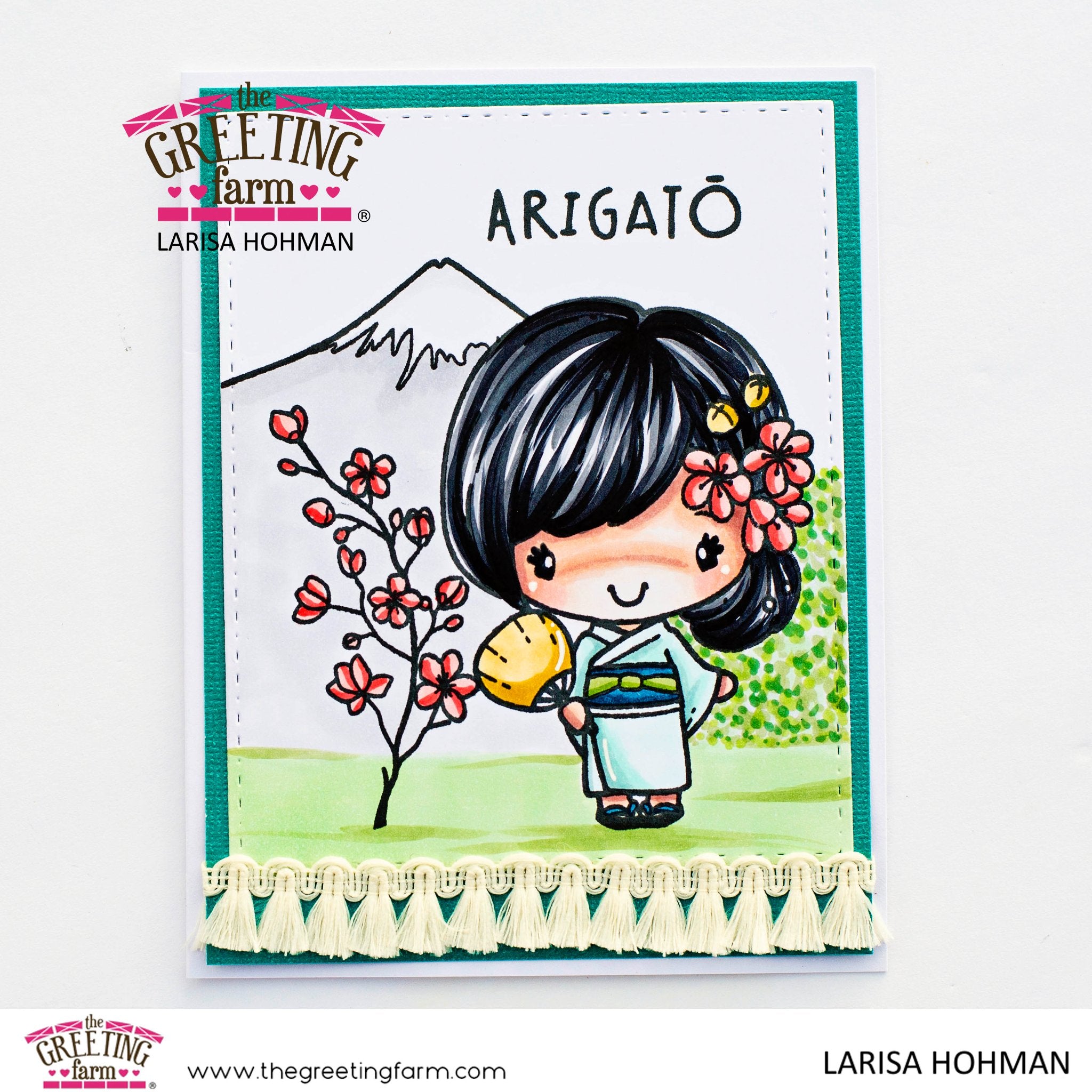 July 2022 Release Preview Day 1: ANYA IN JAPAN
Kon'nichiwa Farmers! Today starts Day 1 of Previews for the July 2022 Release. This month we are introducing 3 new clear stamp sets. Remember, we will have our Blog Hop on the 15th and 1 lucky person will take home the entire release!
Our sweet Anya is traveling to Japan! Today's stamp set called ANYA IN JAPAN starts off our travel series (with more to come). Anya is wearing a gorgeous kimono tied with a wide belt called an obi. There are 2 sentiments included: Arigato (thank you) and Konnichiwa friend (hello, good afternoon, or good day). Check out the awesome cards from our talented Design Team.