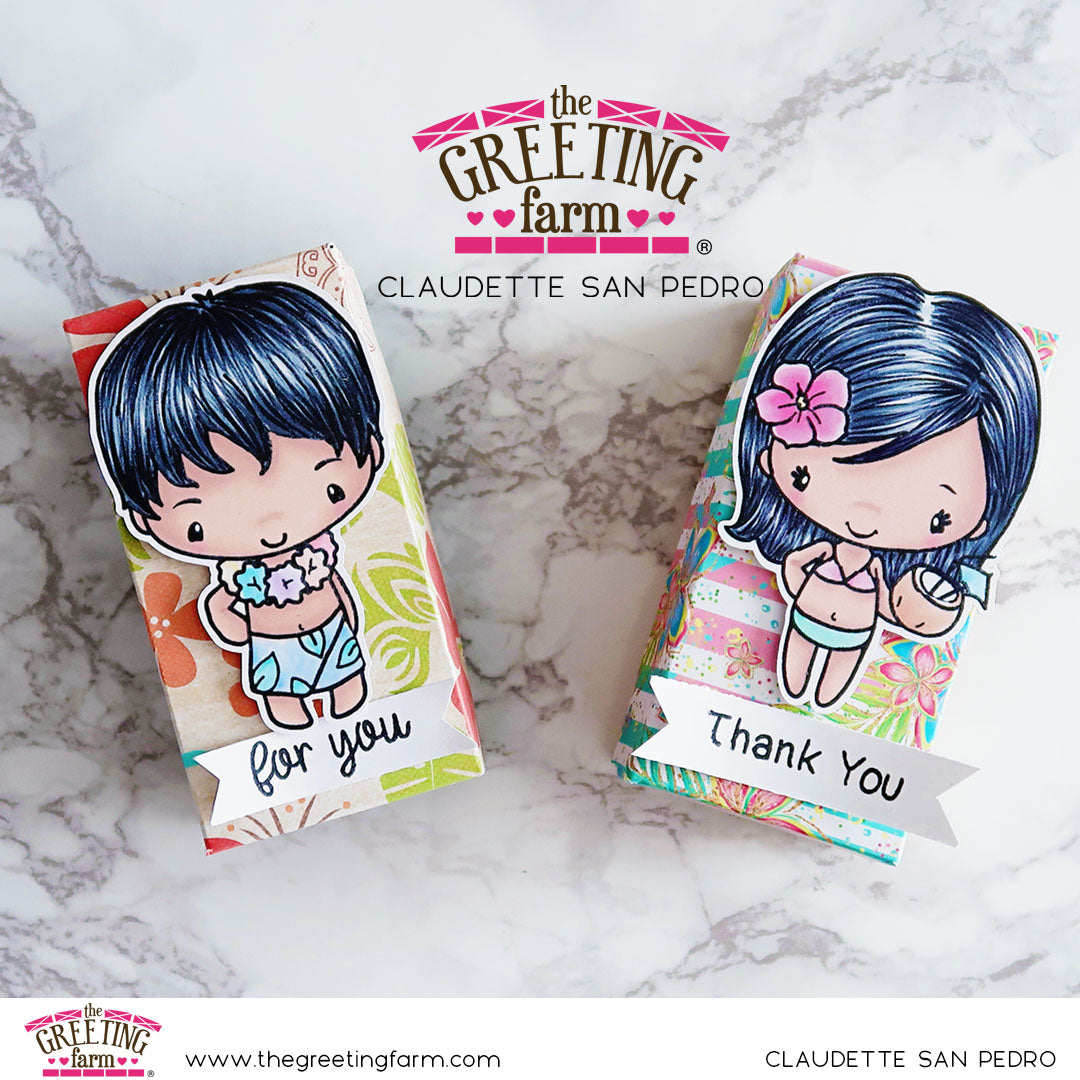 Summer Treat Box using the Aloha Kit
Happy Monday! Claudette here with another super simple and quick project you could recreate in no time! As stated in the title, I used the Aloha Big Kit (not avail), but you can use anything, and it doesn't have to be a summer box. I didn't know what to call it, so I called it Summer Treat Box, lol!
Check it out!

✩ ✩ ✩ ✩ ✩ ✩ ✩ ✩ ✩ ✩ ✩ ✩
Bottom of the box:
CS or DP: 6"x8
Score on all sides at 2"

Lid:
CS or DP: 4"x6"
Score on all sides at 1"


✩ ✩ ✩ ✩ ✩ ✩ ✩ ✩ ✩ ✩ ✩ ✩
Stamps in the video:
Aloha Big Kit

✩ ✩ ✩ ✩ ✩ ✩ ✩ ✩ ✩ ✩ ✩ ✩
The Greeting Farm
Facebook
TGF Facebook Fan Page
Instagram
YouTube

✩ ✩ ✩ ✩ ✩ ✩ ✩ ✩ ✩ ✩ ✩ ✩
Music:  
Positive Happy by PeriTune https://soundcloud.com/sei_peridot Creative Commons — Attribution 3.0 Unported — CC BY 3.0 http://creativecommons.org/licenses/b... Music promoted by Audio Library https://youtu.be/TutcA4JPa7Q