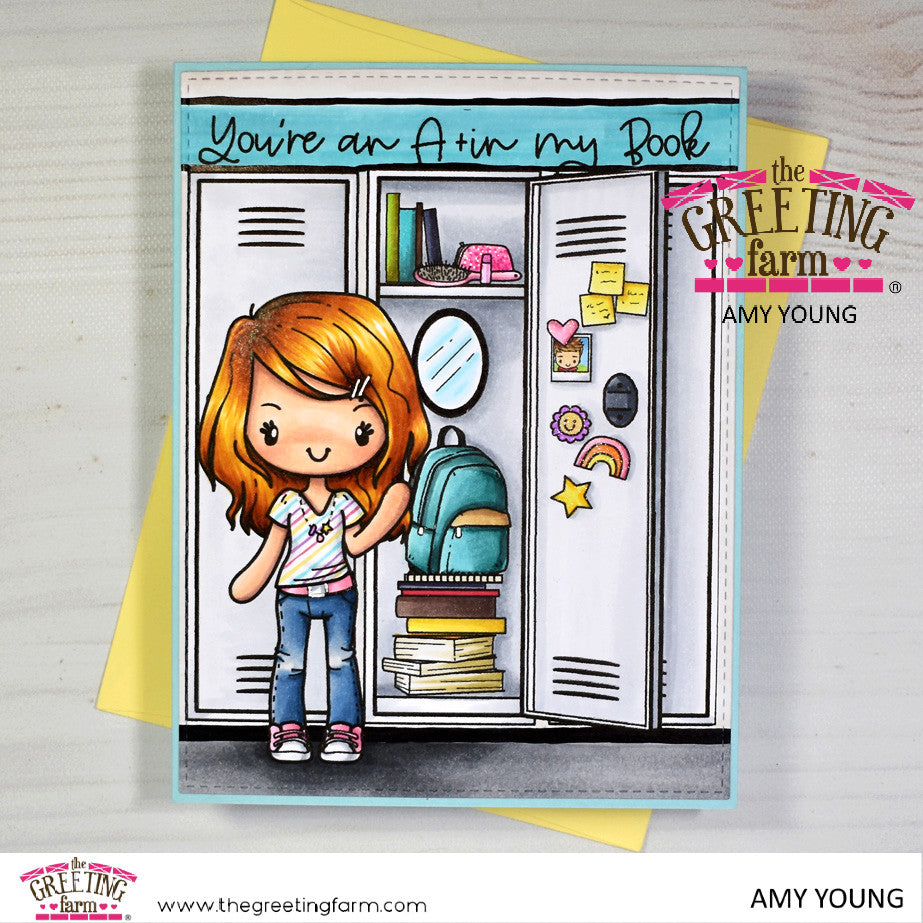 Hello fellow Farmers!
Amy here and I bet you didn't miss the addition of the awesome new Build-a-Locker digital set to the store yesterday. Everything in this set is so perfect for creating super cute and super personalized back-to-school cards for the teens and pre-teens in your life. Yesterday I shared a card using the cool My Guy Ian that is included in this set so today it is time to shine the spotlight on Miss Anya with her locker.

Doesn't she look like a carefree cutie who enjoys her social life with friends and school clubs yet still makes time to study and get good grades? She's got plenty of books and notebooks stuffed in that locker but the personal care accoutrements and that pic of her main squeeze hanging on the door definitely share more of Anya's complete story. I had a lot of fun coloring her into this casual, yet pretty look, adding the colorful stripe print to her shirt and matching her shoes to her belt. I also used a silver pen on her bobby pins and jewelry for a little extra sparkle and shine. I don't know about you but I would certainly love to have this Anya in my circle of friends.  ;)

Thanks for stopping by!