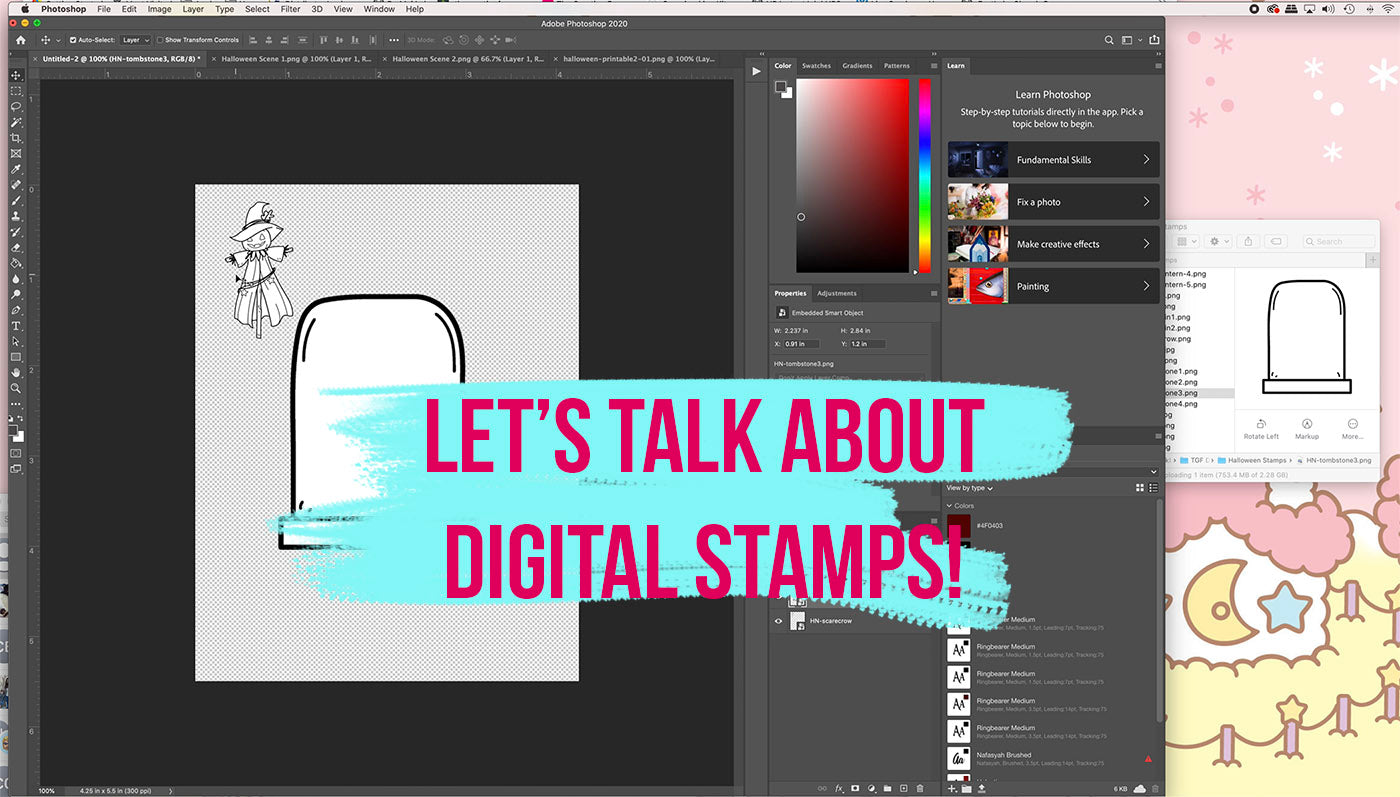 Let's Talk about Digital Stamps
Happy Monday friends!  It's Claudette and I've a video up regarding Digital stamps.  There I talk about pro's and cons, what equipment to use with like printers, papers, coloring products etc.  I also show you how to unzip the file on Mac.  For Window users, you can just double click and move the files into a folder of your choice...I believe you must move them out of the unzip folder (from my research, I could of course be wrong, but that is what I found - link on the video I watched in the description box of this corresponding YouTube video.  This video is of course for those new to the Digital Stamping world. 
Please feel free to leave me any questions you have that I didn't touch up on in the video and if I get enough I'll do a separate video answering them.  Hope this video is helpful for everyone new to the Digital Stamping world!  Once you understand it, the possibilities are endless!
✩ ✩ ✩ ✩ ✩ ✩ ✩ ✩ ✩ ✩ ✩ ✩
!!CORRECTION IN VIDEO!!
I was incorrect in my comment about JPEG files, it loses quality WHEN you SAVE. NOT when you open the actual jpeg file.
"When a JPEG image is opened, edited and saved again, it results in additional image degradation. Minimize the number of editing sessions between the initial and final version of a JPEG image. If you must perform editing functions in several sessions or in several different programs, you should use an image format that is not lossy, such as TIFF, BMP, or PNG for intermediate editing sessions before saving the final version. Repeated saving within the same editing session won't introduce additional damage. It only happens when the image is closed, re-opened, edited, and saved again." - Sue Chastain from Lifewire
✩ ✩ ✩ ✩ ✩ ✩ ✩ ✩ ✩ ✩ ✩ ✩
Stamps in the video:
Halloween Nite (digital stamps)
✩ ✩ ✩ ✩ ✩ ✩ ✩ ✩ ✩ ✩ ✩ ✩
The Greeting Farm
Facebook
Instagram
YouTube

✩ ✩ ✩ ✩ ✩ ✩ ✩ ✩ ✩ ✩ ✩ ✩
Music:  
Positive Happy by PeriTune https://soundcloud.com/sei_peridot Creative Commons — Attribution 3.0 Unported — CC BY 3.0 http://creativecommons.org/licenses/b... Music promoted by Audio Library https://youtu.be/TutcA4JPa7Q