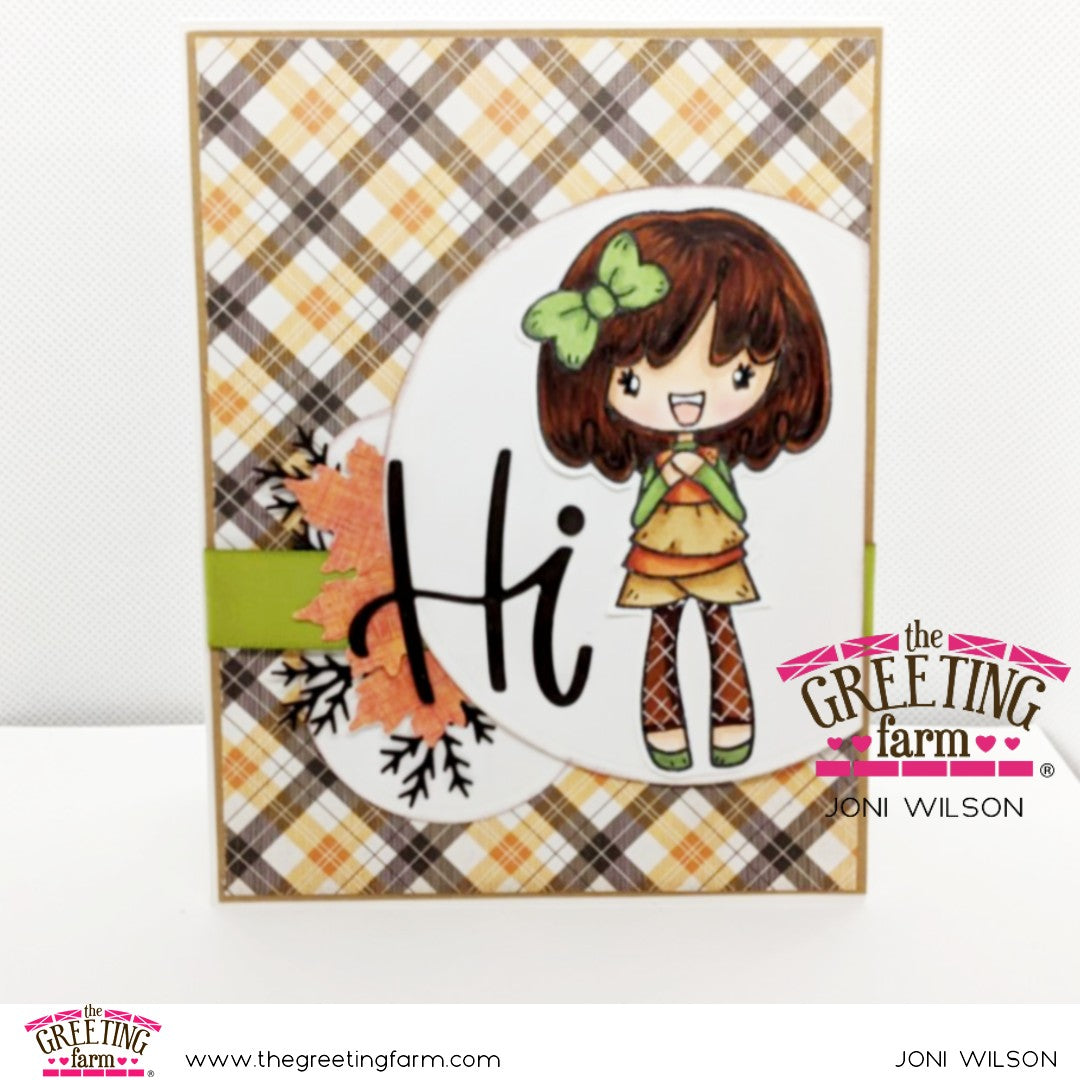 Tip Me Tuesday - Fall edition!
Happy Tuesday friends!
First off, I hope everyone is doing well and enjoying the new month. We're already into full swing of Autumn and it really feels like it where I live! 
I'm here today with a little segment for Tip Me Tuesday, with an easy Fall stamp hack that I like using with my favorite images.
For today's card I used the pink haired character from the Miss Anya Samoyed stamp set:
Does she look a little different? :) I added leggings and a little turtleneck to her otherwise summery outfit:
Adding little elements like this with a simple black multi-liner (or your favorite non-smear ink pen) transitions any of your favorite TGF image's wardrobe. I simply drew lines at the wrist and ankles, to define her sleeve and pant leg lines. That's it! Next color your outfit in as you please and voila - a layered outfit. This would also be fun to do in Halloween or Christmas colors as we get deeper into the year! 
Miss Anya Samoyed
is available in the shop right now, along with all of the other adorable TGF images. Let us know if you try this technique and be sure to join us on Facebook's 
The Greeting Farm Fan Page
 where you can share your work and meet other crafty friends.
Have a wonderful day, and happy crafting to you all!
xoxoxox
Joni