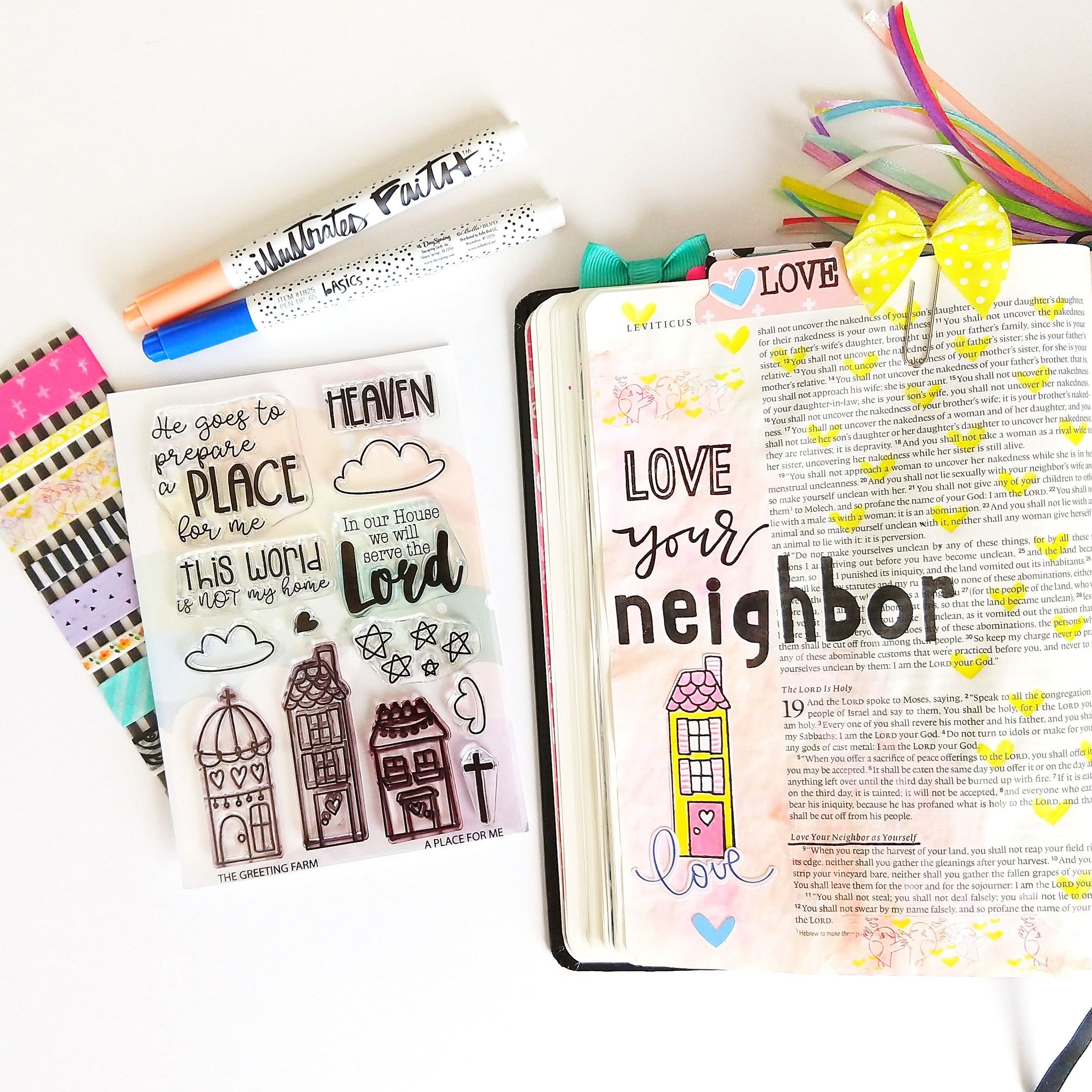 Hello, everyone! Elli here sharing another page from my journaling Bible. If you read my last blog post, you know I am trying to read through the Bible in chronological order. Well I recently finished reading through Leviticus, which if I'm honest is not the easiest book to get through! But God's Word is so good and so timeless that there are always good reminders and treasures of truth even in these harder books! So today I'm sharing a page that I journaled in Leviticus chapter 19 where there is a section that gives specific instruction and application on how the Israelites were to show love to their neighbor.
"...but you shall love your neighbor as yourself: I am the Lord." Leviticus 19:18
The way I apply this command from the Lord will look different today than how the Isrealites applied it to their lives, but the heart and the why behind the command remains the same. The heart of the command is to think of others and consider their needs and treat them how you would want to be treated. The why of the command is because God is the Lord; He is perfect and holy, and He requires His people to live humble lives in service to Him and others, not just looking out for ourselves.
Here in Leviticus, God reminded me of His desire for me to love others; to love my neighbor as myself!
I knew immediately I wanted to use one of the cute little house stamps from the "A Place For Me" set. I stamped the tall skinny house on a piece of card stock and colored it with colored pencils. I cut out the house and later glued it where I wanted it. I added a watercolor wash to my page and used a heart stencil to add the yellow hearts. If you don't have a heart stencil, you could use the heart stamp with some colored ink for the same effect! I then grabbed a couple other stamp sets from The Greeting Farm to create the sentiment "Love Your Neighbor" in the margin of my Bible. I used the "Blessed Words" and "Thick Cut- Lowers" along with my own hand lettering to complete this page. I love how all the elements came together to create this cute entry and great reminder in my Bible.
I hope this post encouraged and inspired you. May God bless you as you consider how He is calling you to love your neighbor today.