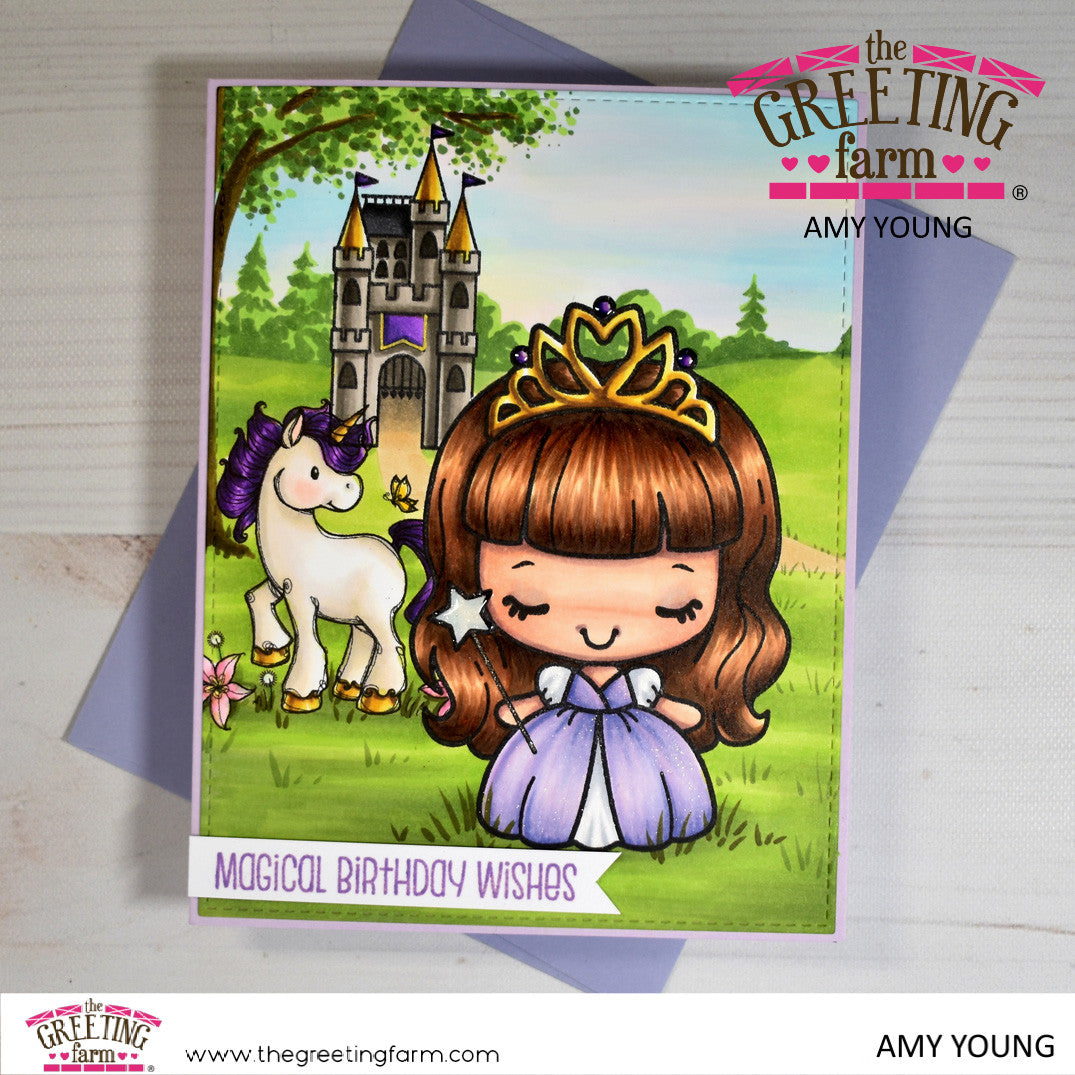 Hello fellow Farmers!
Amy here, with one more Anya Reboot kit card to share before I take a break from it for some other new cuties who are waiting to get inked up.  

As you can see, this time around I created an updated version of the pretty Princess Anya that originally released back in 2010. Back then, I altered Anya a bit by wiping away her closed eyes before stamping and drawing in open eyes instead. The new card leaves her as-is with her lovely lashes fluttering away. My 2010 card relied on patterned paper to add the castle and critters to the over-all scene but this time around I used a mix of clear and digital stamps to do the same thing.

The castle was pulled from the retired Dreams do Come True set and after masking off Princess Anya, I stamped it high on the card and slightly behind her to create a sense of distance between the two. In the mid-ground I added the very first TGF unicorn, called Sweet Unicorn, who is still available as a digital stamp after all this time. Once all of the images where in place it was time to start coloring and I opted to use a lot of purple this time around because it is the color of royalty after all... plus it's just really pretty, LOL! So, while I did end up pulling a lot of inspiration from the original card, in the end the new scene is really its own creation. Thanks for checking out this fourth retro redux card, it's been a lot if fun diving back into my crafty past and seeing just how much my card making style has evolved.   :)

Stay crafty my friends!