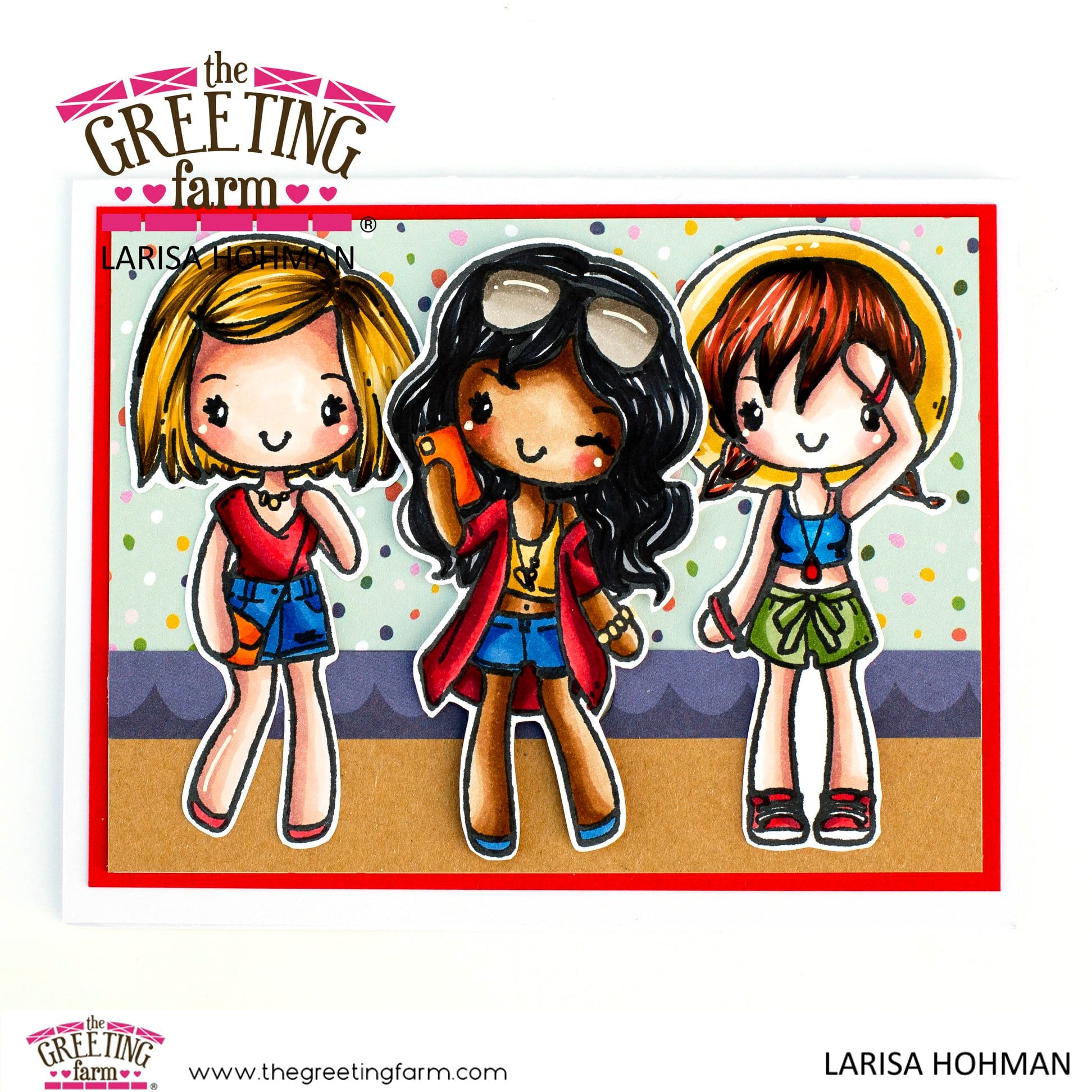 March 2022 Release Preview Day 1: MISS ANYA TRENDY
Happy Thursday Farmers! Today starts Day 1 of Previews for the March 2022 Release. This month we are introducing 3 new clear stamp sets. Remember, we will have our Blog Hop on the 15th where 1 lucky person will take home the entire release!
Our first set called MISS ANYA TRENDY features 3 stunning and stylish big Anyas. I love how unique each of the girls are with their different outfits and hair styles. It's a versatile set that can be used for so many different occasions, and it's perfect to celebrate your girlfriends! Check out the amazing cards from our talented Design Team.