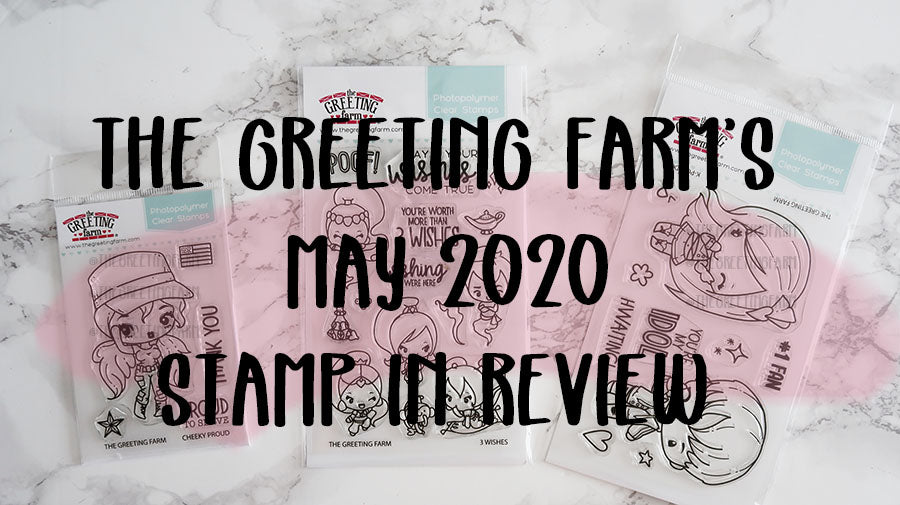 May's Stamp in Review Video
Hello, hello, hello!  We have a quick video showcasing May's new stamp sets!  If you haven't seen all the gorgeous creations that the DT created using the new stamp sets, make sure to watch the video!  I promise your creative juices will be flowing with inspiration!
Also, don't forget to watch all the way through the video to see if you're the lucky YT winner! 
**YT Winner**  Please email thegreetingfarm@gmail.com  You've got two weeks to claim your prize, please make sure to write on the subject line of your email "May 2020 SIR YouTube Winner"
How to enter for the next giveaway, all you have to do is - like, comment, subscribe, share and turn on your notification bell!  We pick monthly so make sure to comment on all our videos btwn now and the next Stamp in Review video!
✩ ✩ ✩ ✩ ✩ ✩ ✩ ✩ ✩ ✩ ✩ ✩
Stamps in Video:
✩ ✩ ✩ ✩ ✩ ✩ ✩ ✩ ✩ ✩ ✩ ✩
The Greeting Farm
Facebook
Instagram
YouTube

✩ ✩ ✩ ✩ ✩ ✩ ✩ ✩ ✩ ✩ ✩ ✩
Music:  
Positive Happy by PeriTune https://soundcloud.com/sei_peridot Creative Commons — Attribution 3.0 Unported — CC BY 3.0 http://creativecommons.org/licenses/b... Music promoted by Audio Library https://youtu.be/TutcA4JPa7Q