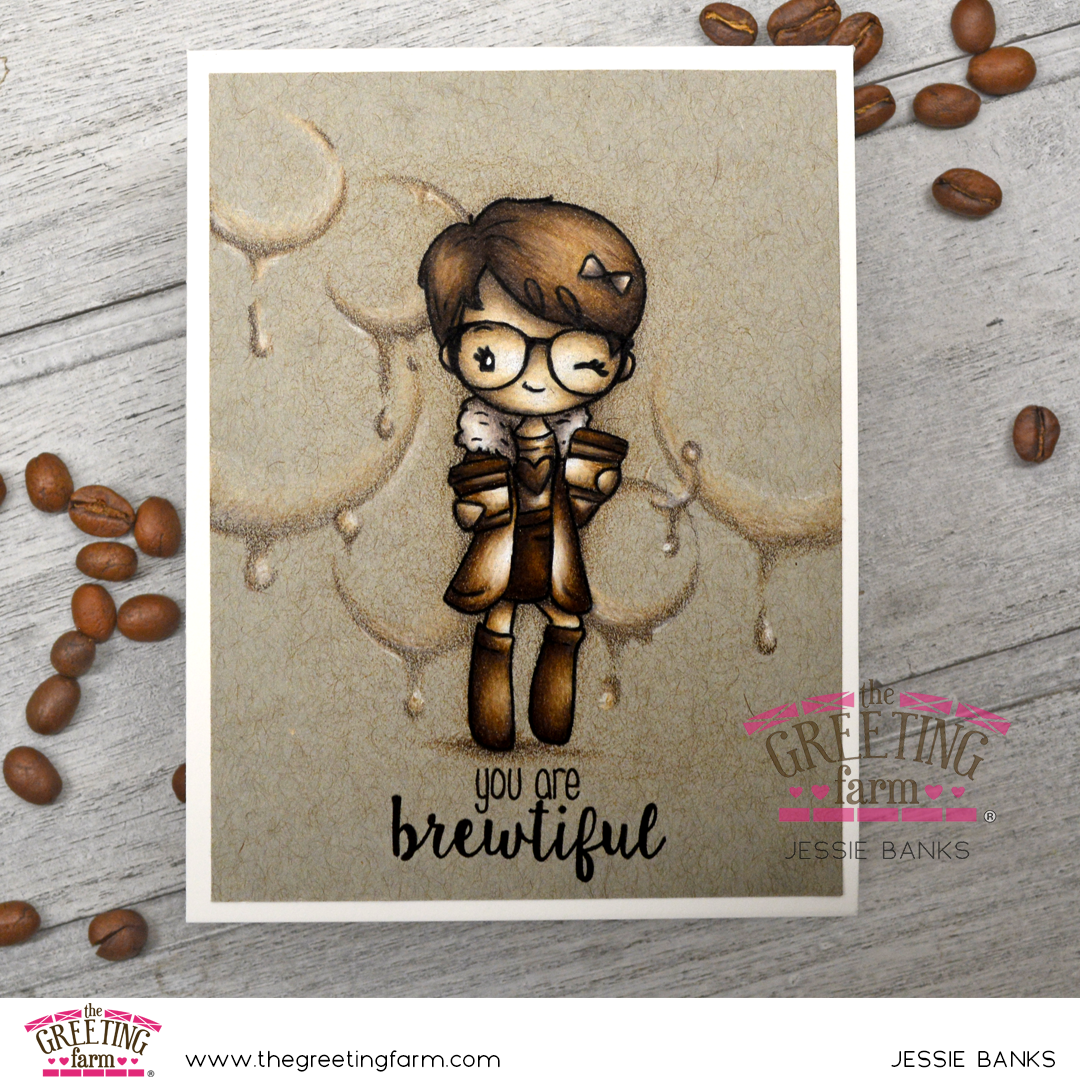 Hey everyone!
Jessie
here today, sharing a fun little project I made with 6 coloured pencils and a piece of toned grey paper. 
I coloured up
Miss Anya Coffee Break
. I had a blast seeing all the different tones and looks i could get using 5 colours for the colouring and then black to retrace all my stamped lines. I tried to add some free hand coffee rings in the background, not sure it 100% Succeeded but I do love this card.