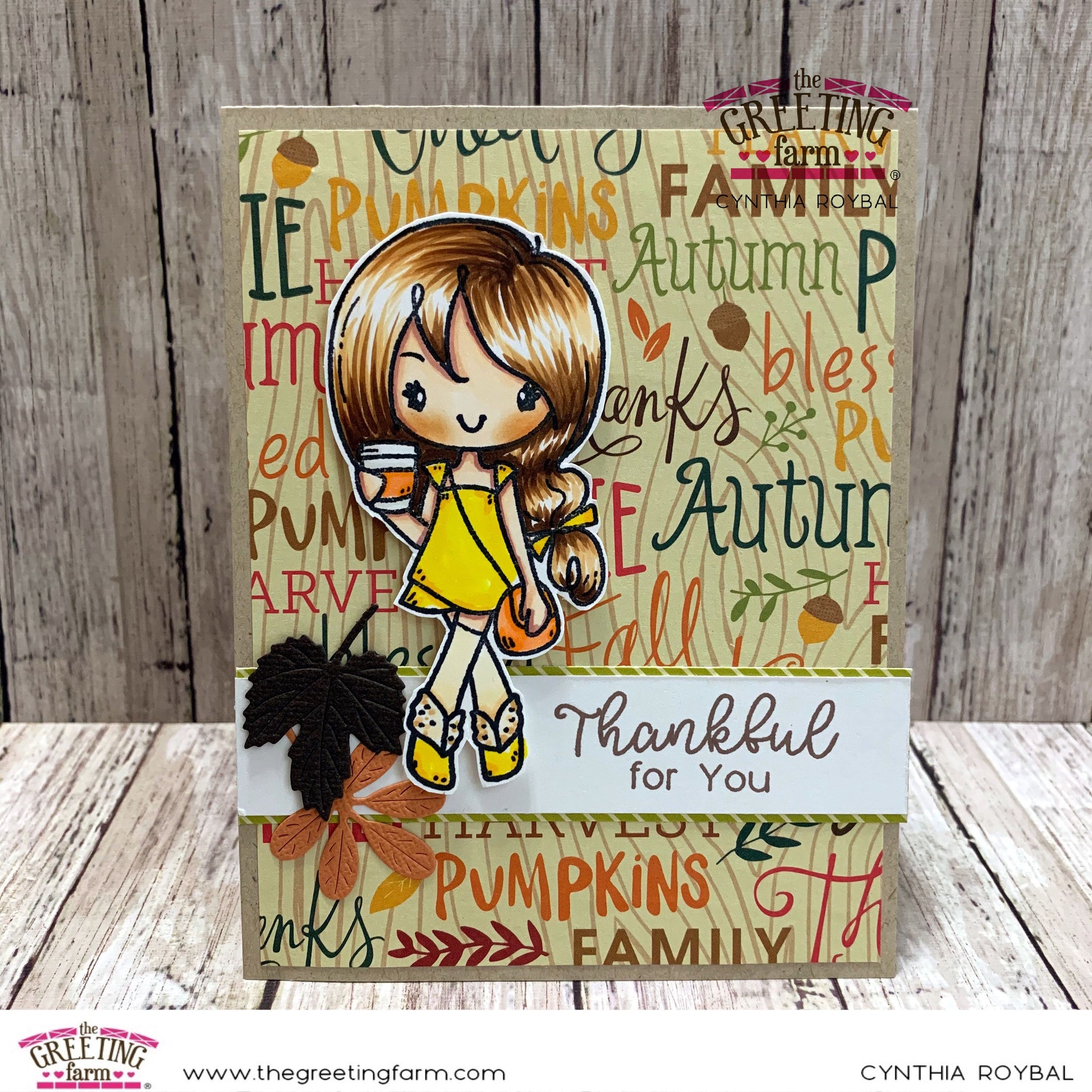 It's that time of year again when I am truly reminded  of my blessings. I love this season. The crisp sweater weather, the endless baking, the anticipation of the holidays to come. 


I created this card as an ode to my favorite time of year. I used an autumn themed patterned paper and colored this stamp from the COFFEE BREAK set. She is enjoying a pumpkin spice latte and the falling leaves!
Thank you for stopping by!