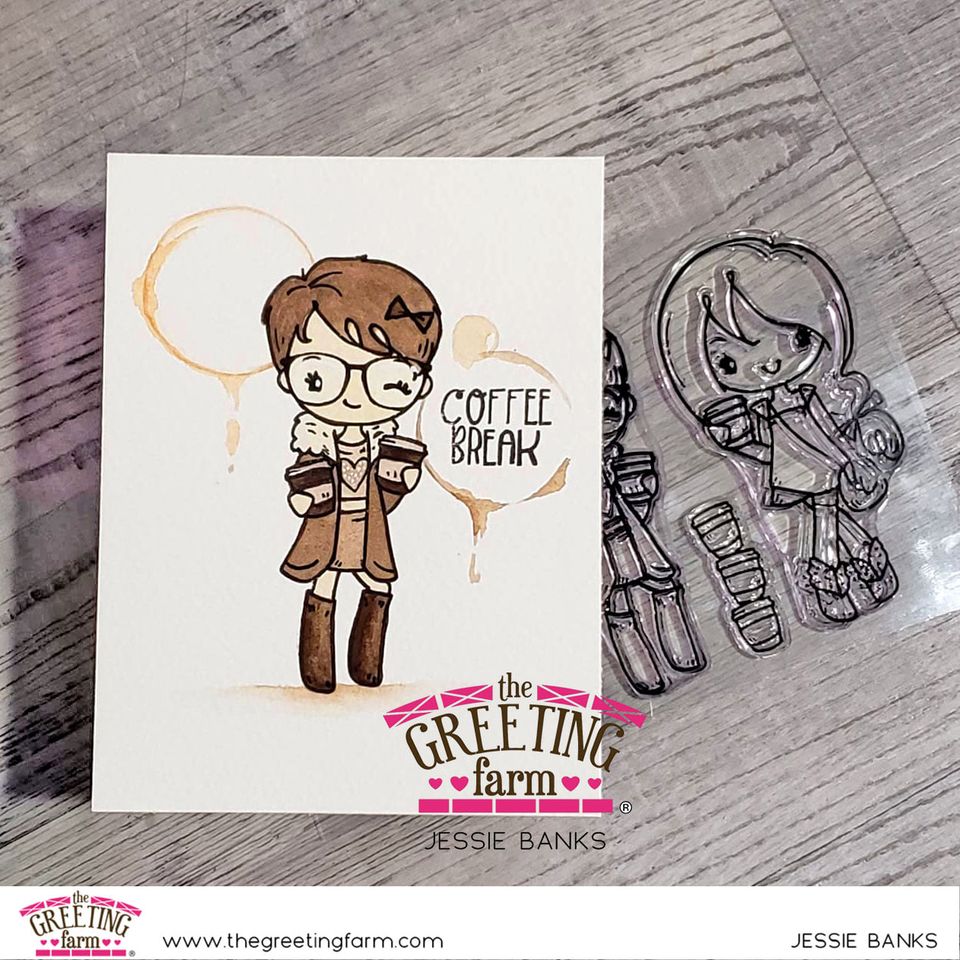 Hey all!
Jessie
here with my final DT post for The Greeting Farm.
I will miss this team more then I express, bitter sweet but the time has come. So, I decided to combine my favorite things, Coffee, Watercolours, and The Greeting Farm!
I stamped out the girl from
Miss Anya Coffee Break
on some watercolour paper with black ink. Then I pulled out Sepia, Goethite Genuine and Buff Titanium to paint up the image. This gave me some fun coffee like colours to paint with. I kept my colours rather flat with minimal shading, I really do love the way the simple rendering looks. Adding the sentiment and some coffee rings (I just painted those in free hand) really finished off this sweet card!
It has been a wonderful few years sharing with you all here on The Greeting Farm, I hope to see you around the interwebs!
Hugz
Jessie