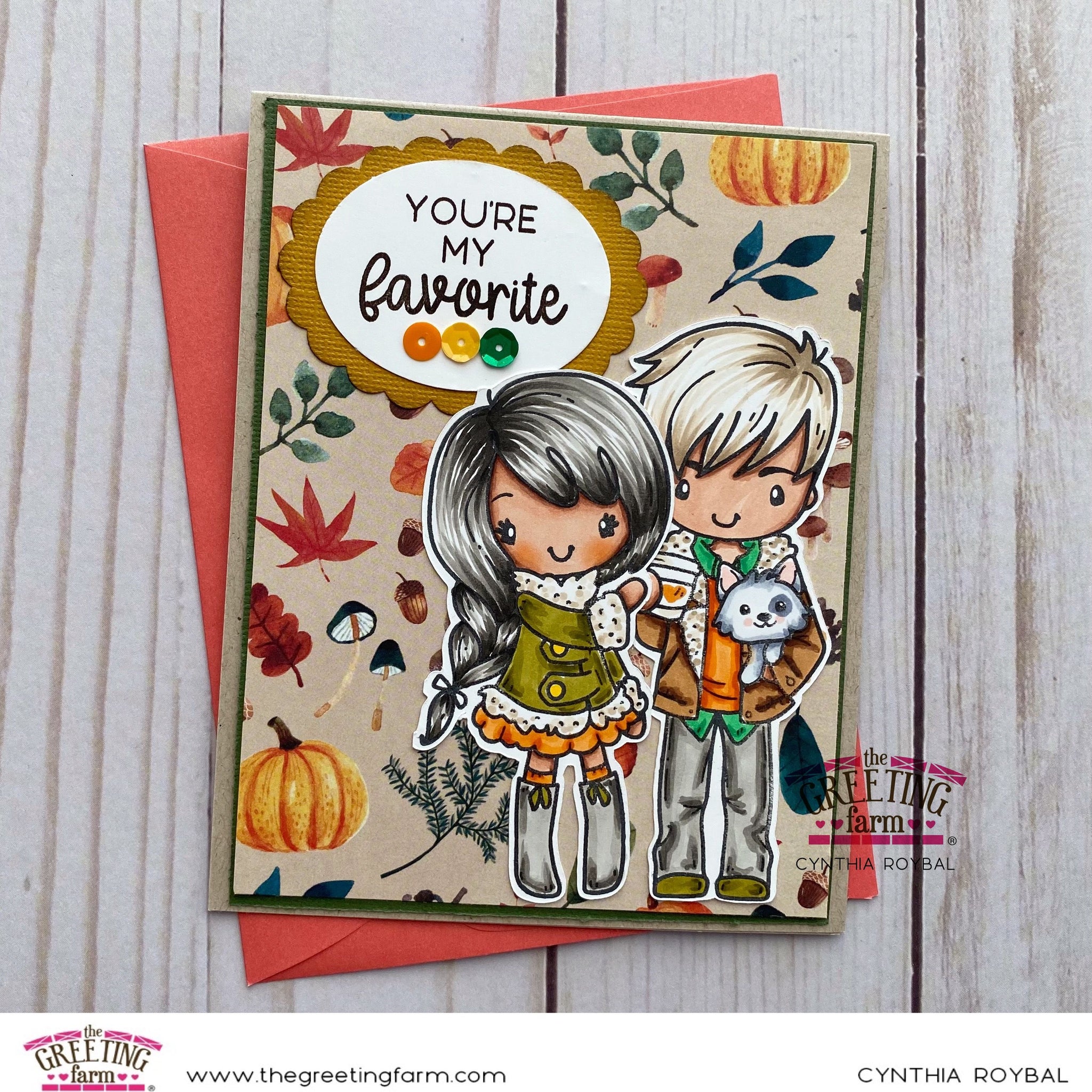 Hello, crafty friends! Cynthia here to share a Fall card. :) Halloween is over but I am still enjoying creating Fall projects with oranges, reds, and yellows. :) Today, I am sharing this card using the sweet couple from WARM WISHES and a sentiment from SO THIS IS LOVE. 
I love this Autumn themed patterned paper because the leaves and even the pumpkins are "fall"ing behind the couple. :) I colored up Miss Anya and Ian in oranges and browns and greens to match the background. Isn't that sweet puppy the cutest in Ian's arms? I added a sentiment from in a chocolate brown ink and added sequins to the phrase. Super easy and simple to create!
Hope you are all enjoying the changing colors of Fall! Thanks so much for stopping by!