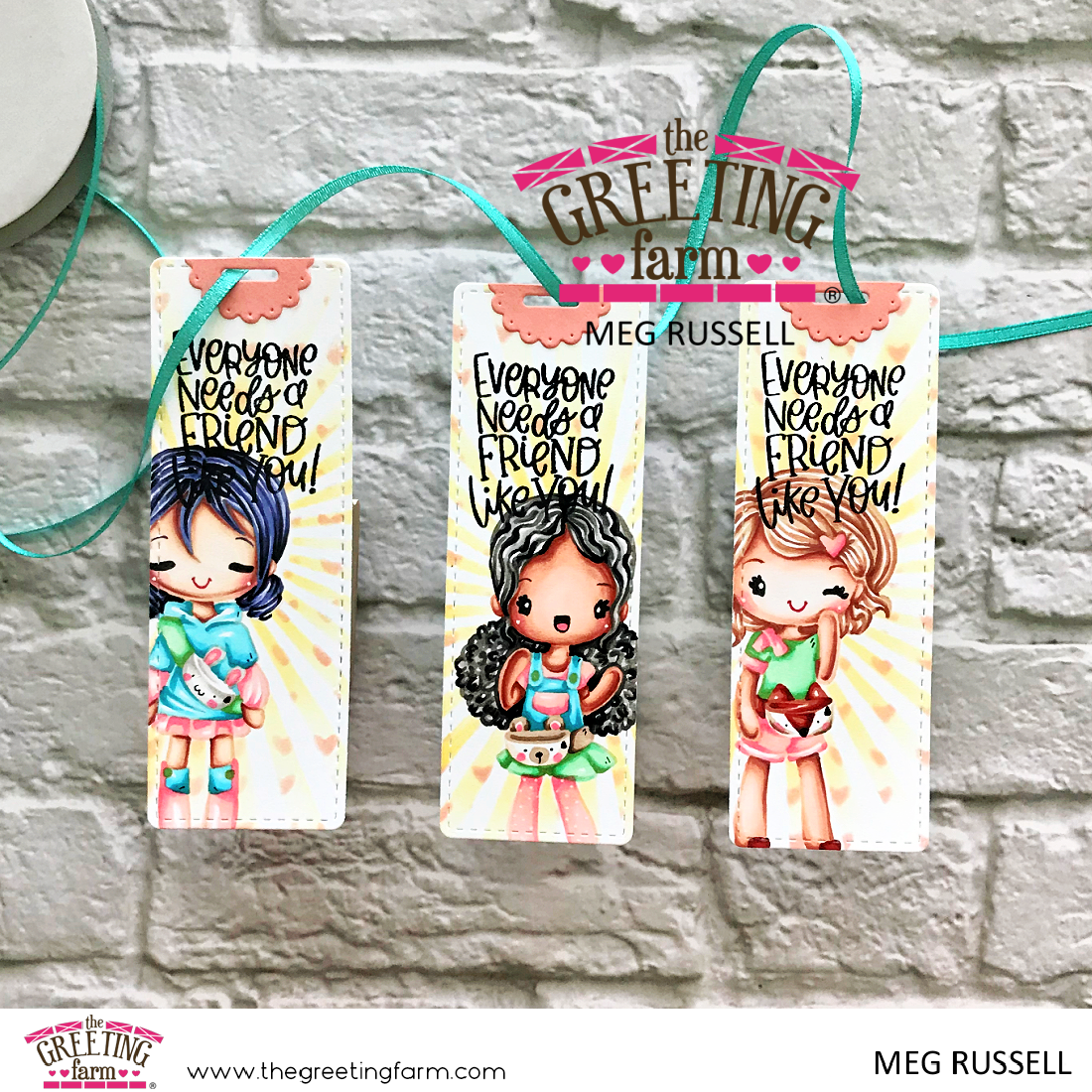 Hello everyone! It's Meg here today with you! So, I've figured out that bookmarks can be gift tags, and gift tags bookmarks...so here you go. Either one, take your pick!


For my project, I used all the little ladies in the
Miss Anya Fanny Pack clear stamp set
, and the sentiment from the new
Minkie Friends clear stamps
.
Have you ever sat down to a project and thought, "well, now this is going to be a piece of cake!" That's what I thought here, since I was just making some one-layer bookmarks. These were a delight when finished, but took a few steps to get there.
I first stamped my Anyas. Next, I created masks for each of them and applied. Third, I stenciled my sun rays. And finally, after coloring, I stamped the sentiment.
I love that this project can be used for gift-giving or book-marking! Hope you enjoy!