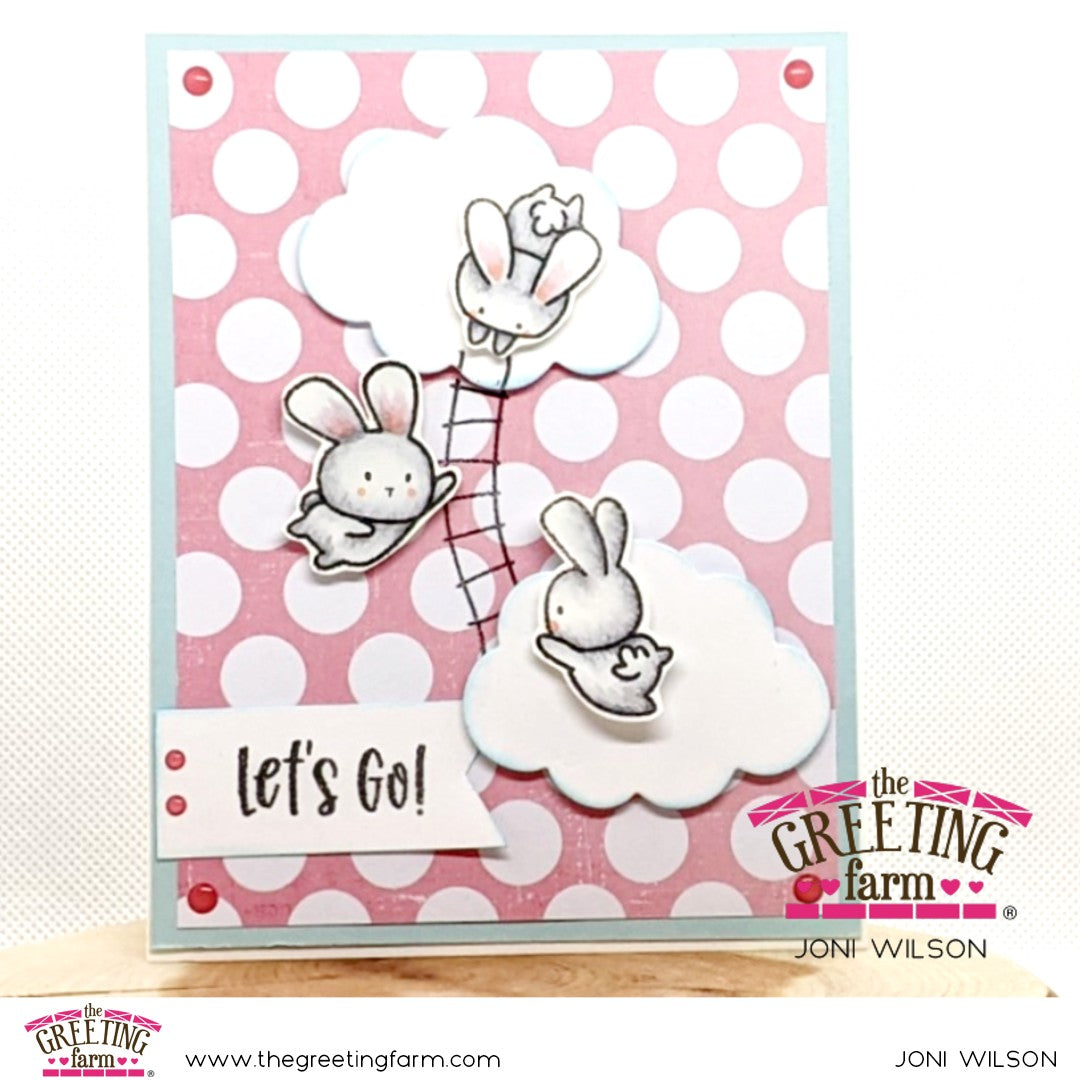 Tip Me Tuesday: Little Focus Friends
Happy day and welcome to Tip Me Tuesday, friends! TMT is our fun little feature where we show our favorite color combos, ideas, techniques, etc. that we love to use with our favorite TGF images. 
Today I wanted to share a card I made with the little extra bunnies that come with February's new
Let's Go
set:
One of my favorite things about TGF stamps is that Marie creates so much personality throughout the set. You can use sentiments as the focal point, as well as combine sets to create your own little story for your projects. I had a few extra bunnies that didn't quite fit on last week's Stamp Feature card because it would be in the path of the hot air ballon:
So I saved them for today's post, and created a little encouragement card:
(I obviously like that sentiment a lot haha!)
Have you created cards just with the complimentary images in your TGF sets? We'd love to see them! Join us over at our Farm community on Facebook by clicking
this link here.
 We enjoy seeing everyone's creations, as well as reading through q&a chats that crafters post.
Thank you for stopping by today, be safe and happy crafting to you!
xoxoxox
Joni