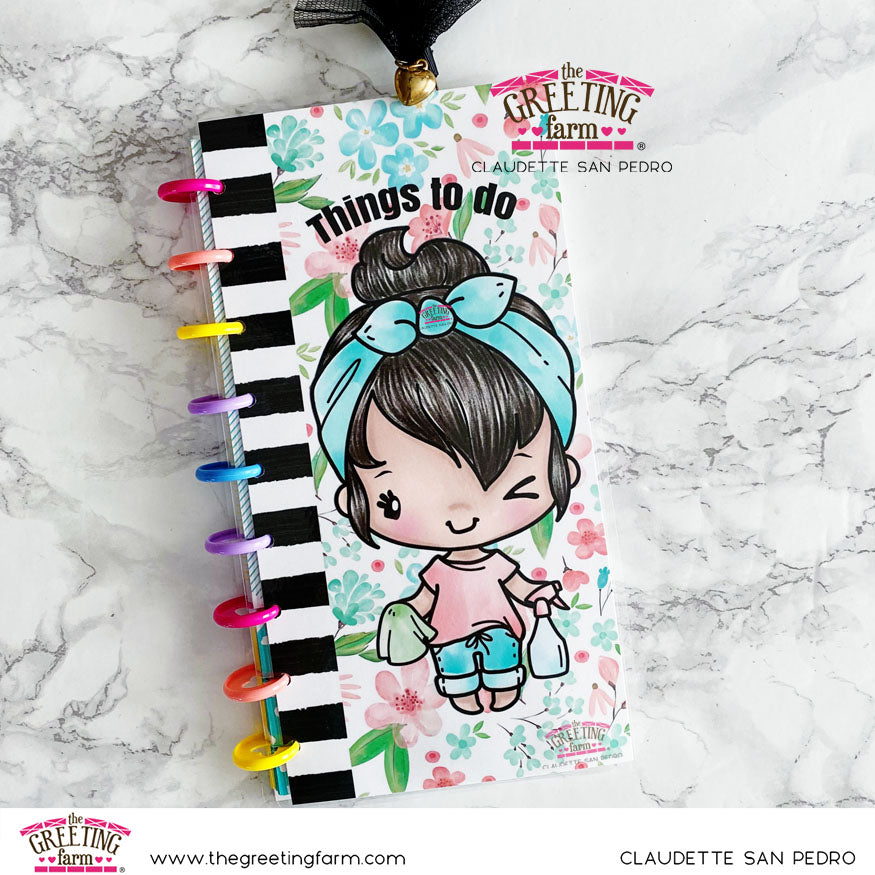 Notebook Cover Tutorial using Digital Stamps
Happy Labor Day! Before I get into this tutorial, don't forget we got our Labor Day 15% off code (I'll include it on this post down below!).

As promised last week (you could find that blog post here.), I am posting my tutorial on how I created my half-size Happy Planner Notebook Cover. I had a lot of fun doing this, and I hope you could use this technique to create your own cover for your planner. All products can be found down below. If you have any questions or need any help, please feel free to leave a comment on the YOUTUBE video as I don't see the comments here right away.

Enjoy, and thanks for stopping by!

✩ ✩ ✩ ✩ ✩ ✩ ✩ ✩ ✩ ✩ ✩ ✩
✩ ✩ ✩ ✩ ✩ ✩ ✩ ✩ ✩ ✩ ✩ ✩
Products used in the video:
Chore Day Anya Girl 1, Spray bottle and washrag

Designer Paper used: Carta Bella - Flower Garden
✩ ✩ ✩ ✩ ✩ ✩ ✩ ✩ ✩ ✩ ✩ ✩
The Greeting Farm
Facebook
Instagram
YouTube

✩ ✩ ✩ ✩ ✩ ✩ ✩ ✩ ✩ ✩ ✩ ✩
Music:  
Positive Happy by PeriTune https://soundcloud.com/sei_peridot Creative Commons — Attribution 3.0 Unported — CC BY 3.0 http://creativecommons.org/licenses/b... Music promoted by Audio Library https://youtu.be/TutcA4JPa7Q