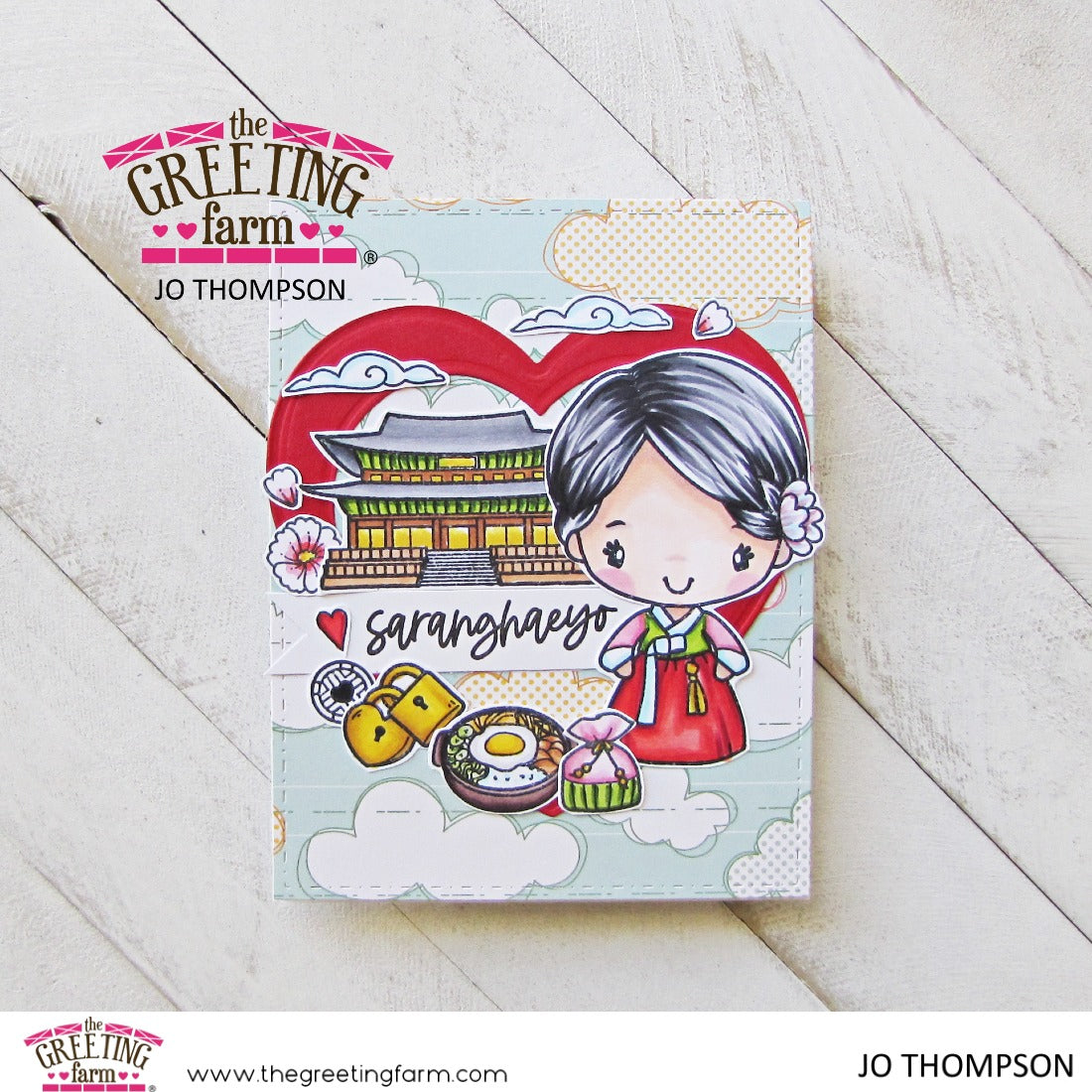 November 2022 Release Preview Day 1: ANYA IN S. KOREA
Happy Thursday Farmers! Today starts Day 1 of Previews for the November 2022 Release. This month we are introducing 3 new clear stamp sets. Remember, we will have our Blog Hop on the 15th, and 1 lucky person will take home the entire release!
Our beautiful Anya is traveling the world, and this month she's in South Korea. This next set called ANYA IN S. KOREA features Anya wearing a traditional Hanbok, and comes with 3 sentiments. Annyeong is the casual way of saying "Hello" (used only with friends), Saranghaeyo means "I Love You", and Kamsahamnida means "Thank You". There are also several accessory stamps. Check out the awesome projects from our talented Design Team.