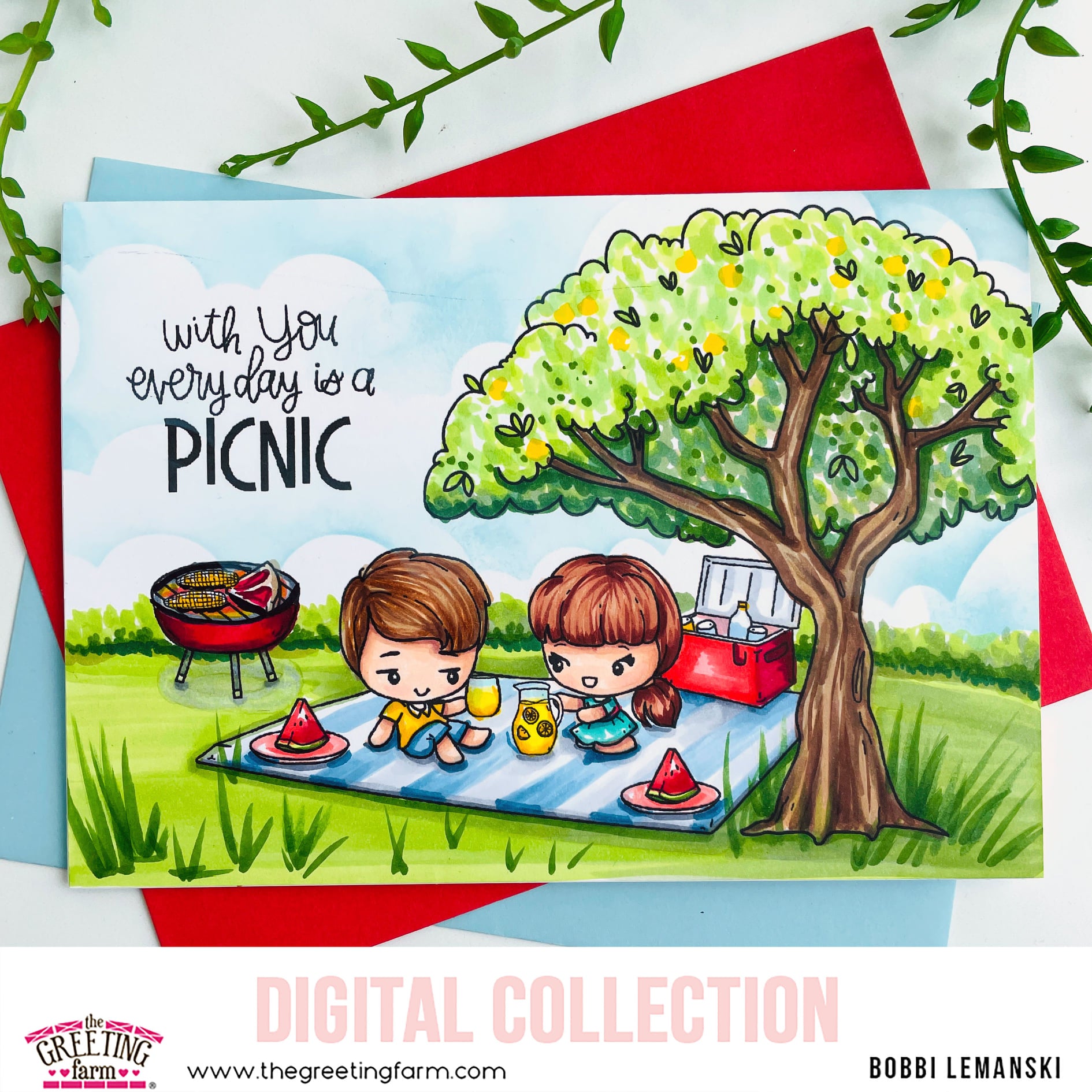 More inspiration using the Picnic digital stamp set
Happy Saturday! The Digital Team is back showcasing June's digital stamp called Picnic. Choke-full of cute elements to create your perfect picnic scene! Have you used this set yet? As I always say, please share! We love getting inspo from you as well!
If you need ANY help using our Digital Stamps, please feel free to let us know! Maybe I could do a video! We are open to suggestions or questions!
Let's check out what the team cooked up using the Picnic digital set.