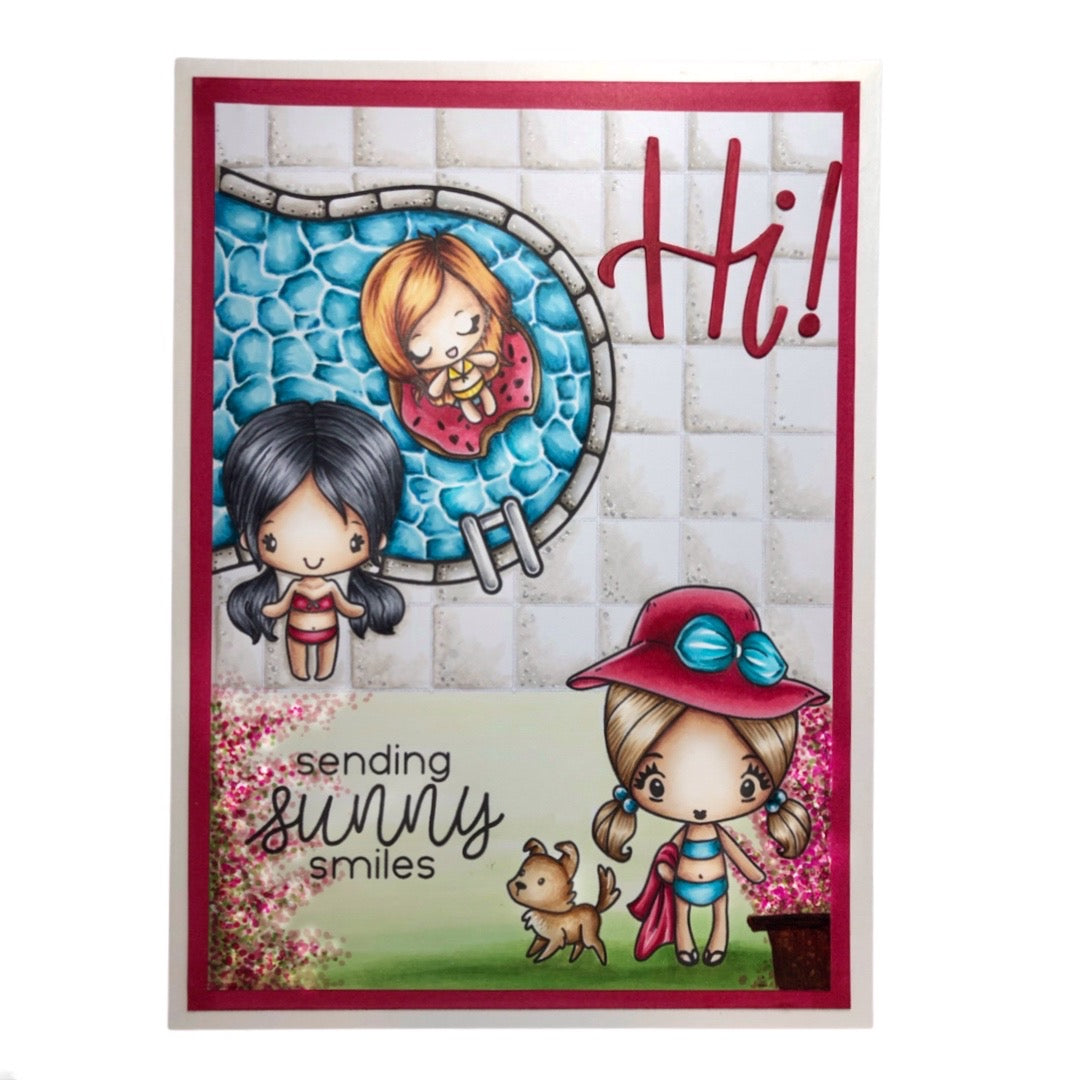 Pool Party Scene with Guest Designer Christine Copic!
Hello lovely followers, this is my last guest post for

 
The Greeting Farm
 

(TGF) for the month of May. I'm very proud to be asked to be a guest, so thank you very much for having me. Today I'd like to show you this pool party scene. I do love everything about the summer. Good friends, grilling, swimming in the pool and everything that gives good summer vibes. I've seen so many lovely coloring's of this pool and wanted to try it out myself for many years. Finally, I got the opportunity to color it.
I also used this sentiment dies again, this time with the Hi! Dies its called Hi Hello - Word Die Cuts. I think its a brilliant dies and can be used in so many lovely ways.

Copic Colors I used:
Hair Black: C9-8-7-1, BV31
Hair Red: E18-08, YR000-21-14
Hair blond: E57-53-43-50
Skin: E04-11-21-00-0000
Teal: BG09-05-02, B05-02-01
Pink: RV29-25-13
Orange: Y17-15-13
Dog: E37-35-33-31
Flowers: RV32-29-25-21-13 + RV09 + YG13-17-93
Grass: YG0000-93-17-13-11 + G20
Pool water: B05-02-01 + BG09-05

Colored the "Hi!" sentiment with my RV29 Copic marker.

Lots of love,
Christine