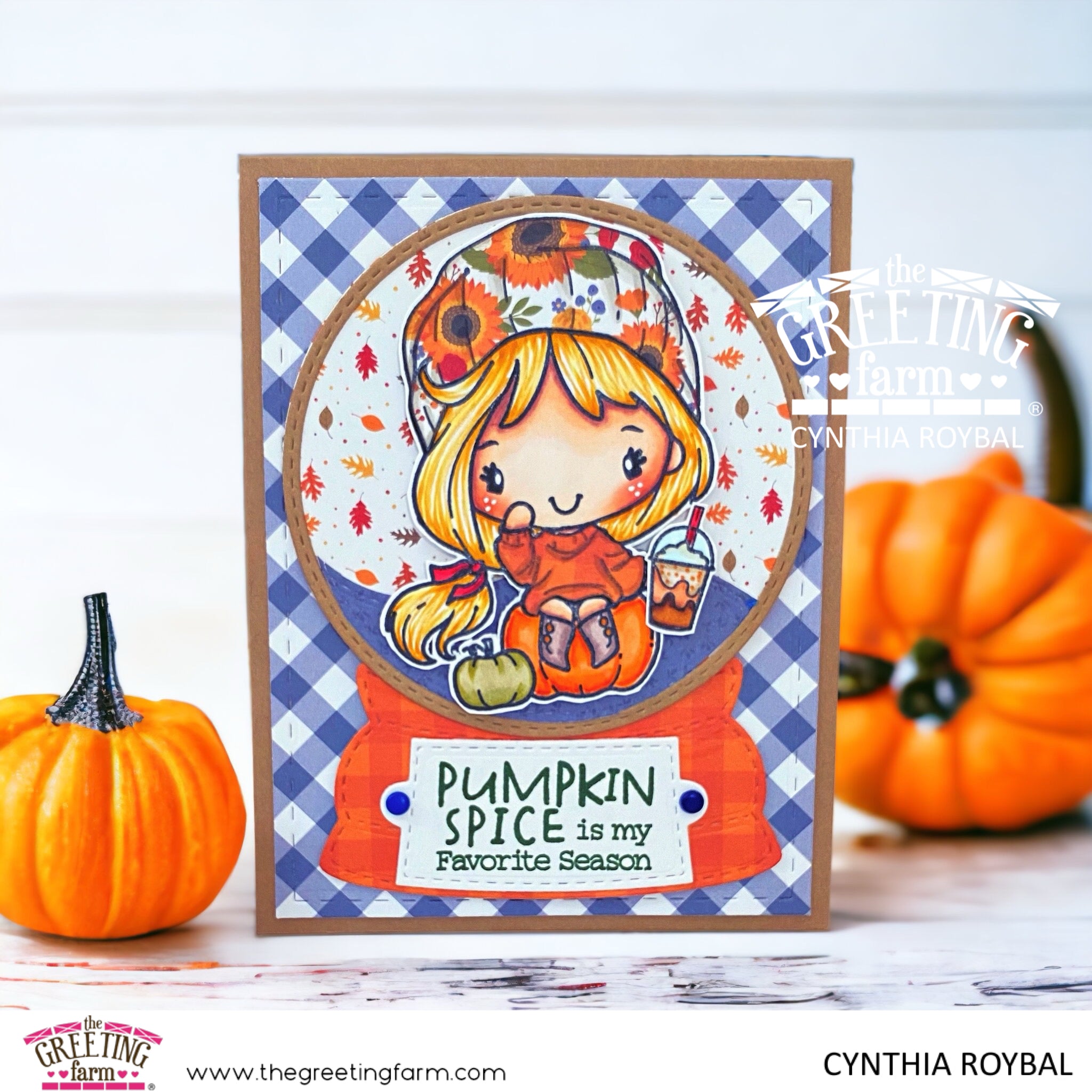 Pumpkin Spice is my Favorite Season
It's that time of year when the sweaters and boots come out to celebrate pumpkin spice! I absolutely love the start of the fall season. The air becomes cool and crisp and I crave all comfort foods/drinks. My coffee shop takes all of my money this season for sure!
I brought out Pumpkin Spice Anya to celebrate the change of weather! I created this snow globe scene using lots of fall papers and colors. 
I colored Anya up with Copic Markers, giving her some warm blonde hair.  I did some paper piecing on her hat and her sweater. I added the sentiment to the front of the snow globe and fastened it with some dark navy mini brads. I framed the globe with navy blue checkered papers to tie all the colors together and the card is done!