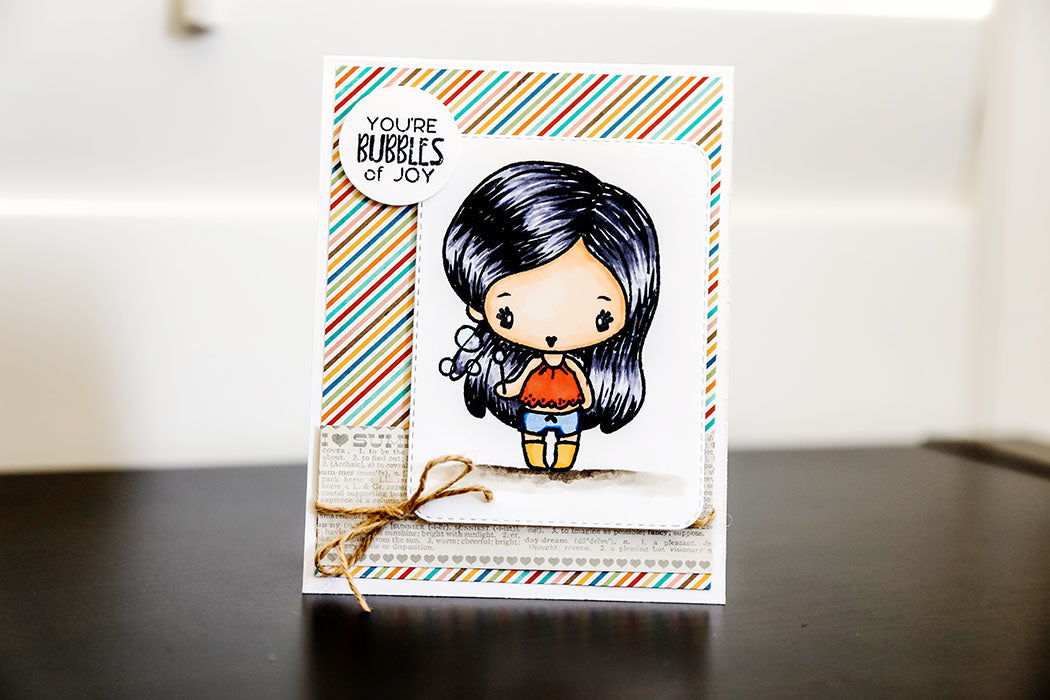 Quick Card using Bubbles Anya with Guest YouTuber JoAnn aka JoBoogie Crafts
Hey friends! I hope everyone had an AWESOME Easter weekend and day! We are starting the week with a quick and simple card using Bubbles Anya by a dear friend of ours, JoAnn (aka JoBoogie). JoAnn has been part of The Greeting Family, and we are excited to have her back as a guest. In her video, she shares her process on how she creates this super cute and simple card. We hope you enjoy seeing how she colors Anya. I love watching everyone color; there are so many different techniques, and we hope you've found one we've showcased that best suits your needs!
Thank YOU JoAnn, we cannot wait to see you next video!
 ✩ ✩ ✩ ✩ ✩ ✩ ✩ ✩ ✩ ✩ ✩ ✩
✩ ✩ ✩ ✩ ✩ ✩ ✩ ✩ ✩ ✩ ✩ ✩
Where you could find JoAnn Valderama for JoBoogie Crafts
✩ ✩ ✩ ✩ ✩ ✩ ✩ ✩ ✩ ✩ ✩ ✩
Stamps in Video:
✩ ✩ ✩ ✩ ✩ ✩ ✩ ✩ ✩ ✩ ✩ ✩