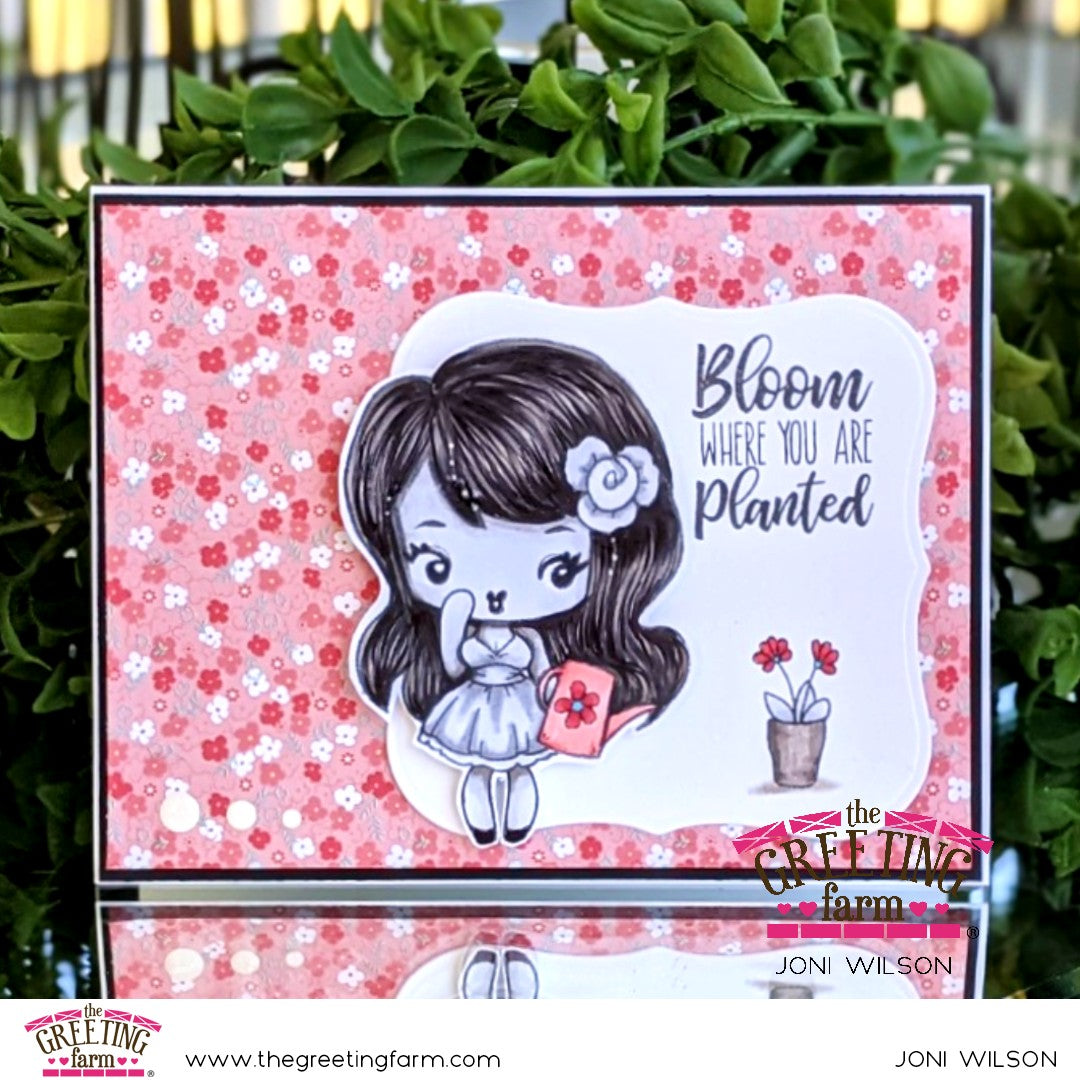 Tip Me Tuesday: Gray Scale Coloring
Happy Tuesday everyone and welcome to another edition of TMT! For those of you new to the Farm, Tip Me Tuesday is a little feature every other month where we  share fun little techniques, color combos, or ideas. Today's card is a little Gray Scale Copic technique. It features Cheeky Grow, who happens to be one of my new favorites for her love of gardening:
This is actually a very easy form of coloring, even if you're limited to gray Copics like me. For this image I grabbed the following markers and went to town:
W7,5,3
N5,4,1
C5,3
100
By following your personal style of coloring, play with the different shades and don't be afraid to take some chances! For fun I like to choose a piece of the image and add a pop of color, just to show that there's no editing or filter used for the black/white effect. ;) 
I can't wait to see your work if you try this gray scale method! Come join us on our
Facebook Fan Page
 to be a part of a fun crafty community. Have a wonderful day everyone, thank you for coming by!
xoxoxox
Joni