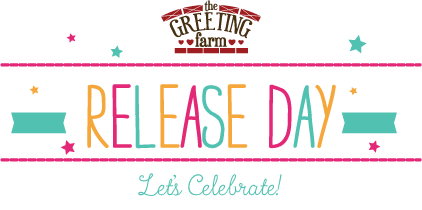 September New Release BLOG HOP!
It's the 15th, and the SEPTEMBER Release is now available for purchase in The Greeting Farm Store!
Our first set called
MISS ANYA HELLO WINTER features 3 big Anyas all prepared to deal with the cooler weather in style, along with an adorable mini snowman! Next, we introduced some too-cute-to-spook characters in the TRICK OR TREAT 3 Set. Lastly,
we showcased a set called MY CARE TEAM, which is not only perfect for get-well cards, but also for thank you cards to the nurses and doctors who take care of you and your family.
T
o celebrate our release, we are having a short BLOG HOP. You have until SEPTEMBER 18th at 12pm CST/1pm EST to leave your comments on each Designer's Blog and The Greeting Farm Blog (letting us know you completed the hop). The winner wins this entire release!
**NOTE: Please use the same name on all the blogs when leaving a comment. Also, please do not pick the Anonymous option when leaving a comment (otherwise we won't be able to verify that it's you). Thank you!