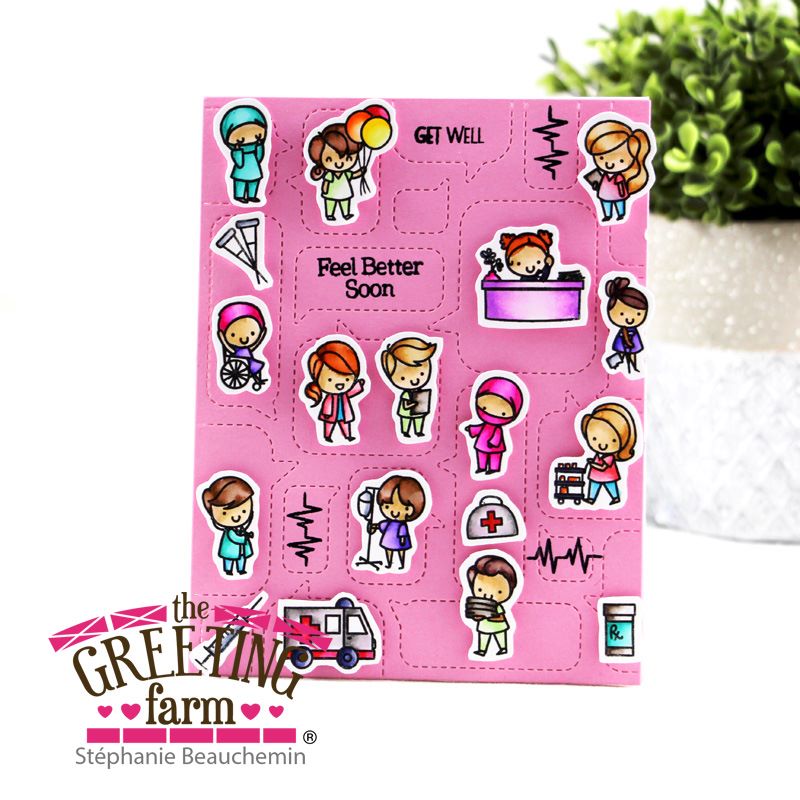 September Release Preview Day 3: MY CARE TEAM
Happy Friday everyone! We are on our last day of Previews for the SEPTEMBER RELEASE! We hope you have enjoyed all 3 preview days. Don't forget, one lucky person will win the entire release by participating in our Blog Hop on the 15th.


Today we are showcasing MY CARE TEAM. This set is not only perfect for get-well cards, but also for thank you cards to the nurses and doctors who take care of you and your family. I think any doctor or nurse would LOVE to receive a handmade card featuring these awesome TGF Characters! Check out the fabulous creations from our talented Design Team.
Cynthia
 The entire release will be available for purchase on the 15th, the same day we have our short Blog Hop. See you then!