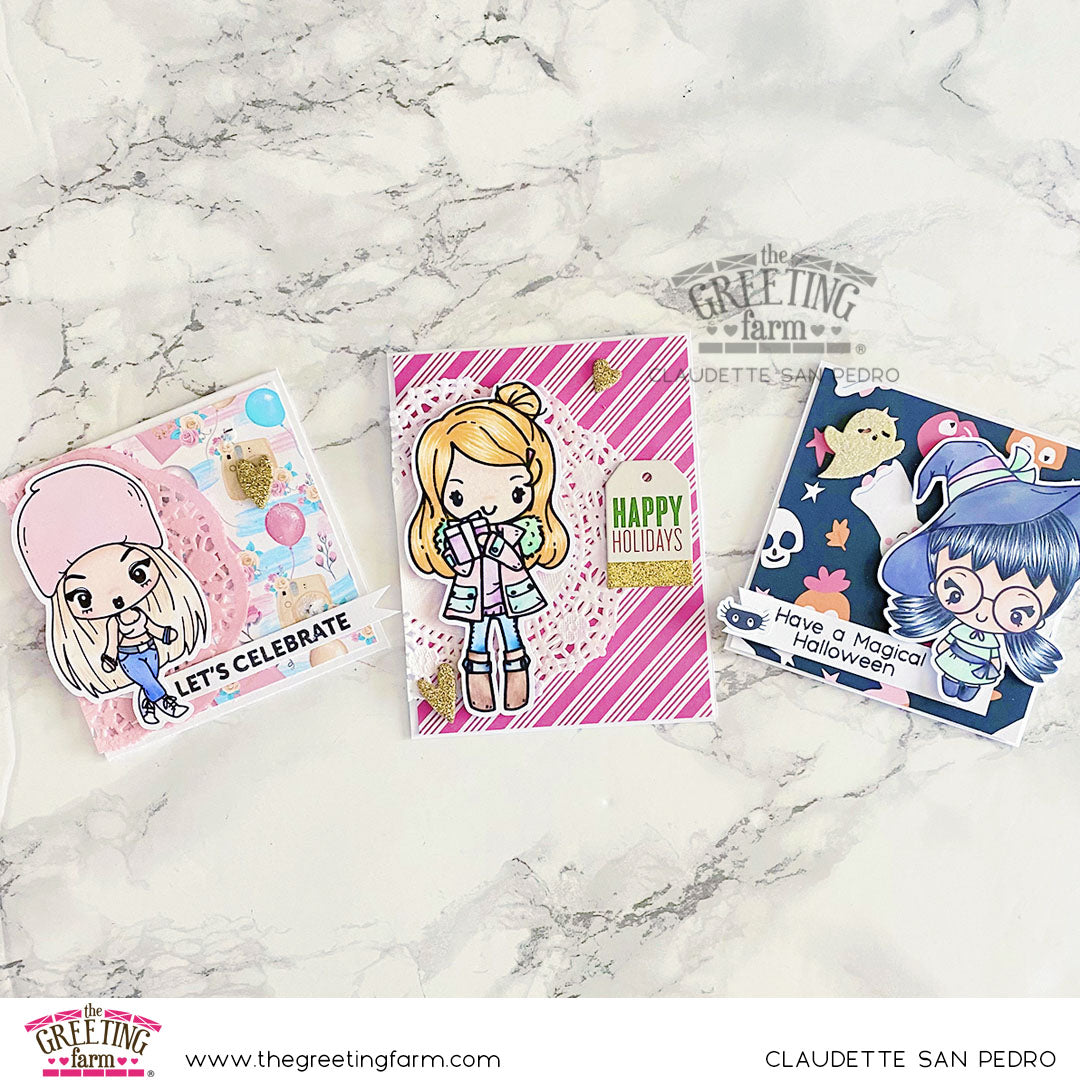 Hello, and Happy Monday!  It's Claudette here, and I'm sharing a few simple cards with you.  No video, unfortunately, but I hope to have one up at the end of the month.  Anyhow, today, I am sharing a few simple cards.  I needed the Birthday note card, so I thought, why not do a Halloween and Christmas one to share with you.  Sometimes I feel (because the DT does a phenomenal job) we need to compete with the cards we see online.  But in reality, I believe your recipient would be happy with whatever you make because that is truly the meaning of a homemade card.  So, here are my three little note cards.  I hope it inspires you to keep it simple.  ☺️
While all the stamps I used on my three cards are not available you can use any of the stamps that are currently in the store. 
Stamp used: 
Birthday card - Cheeky Divas
Halloween card -  Hocus Pocus
Christmas card - Miss Anya All Year

Have a great week and see you soon!