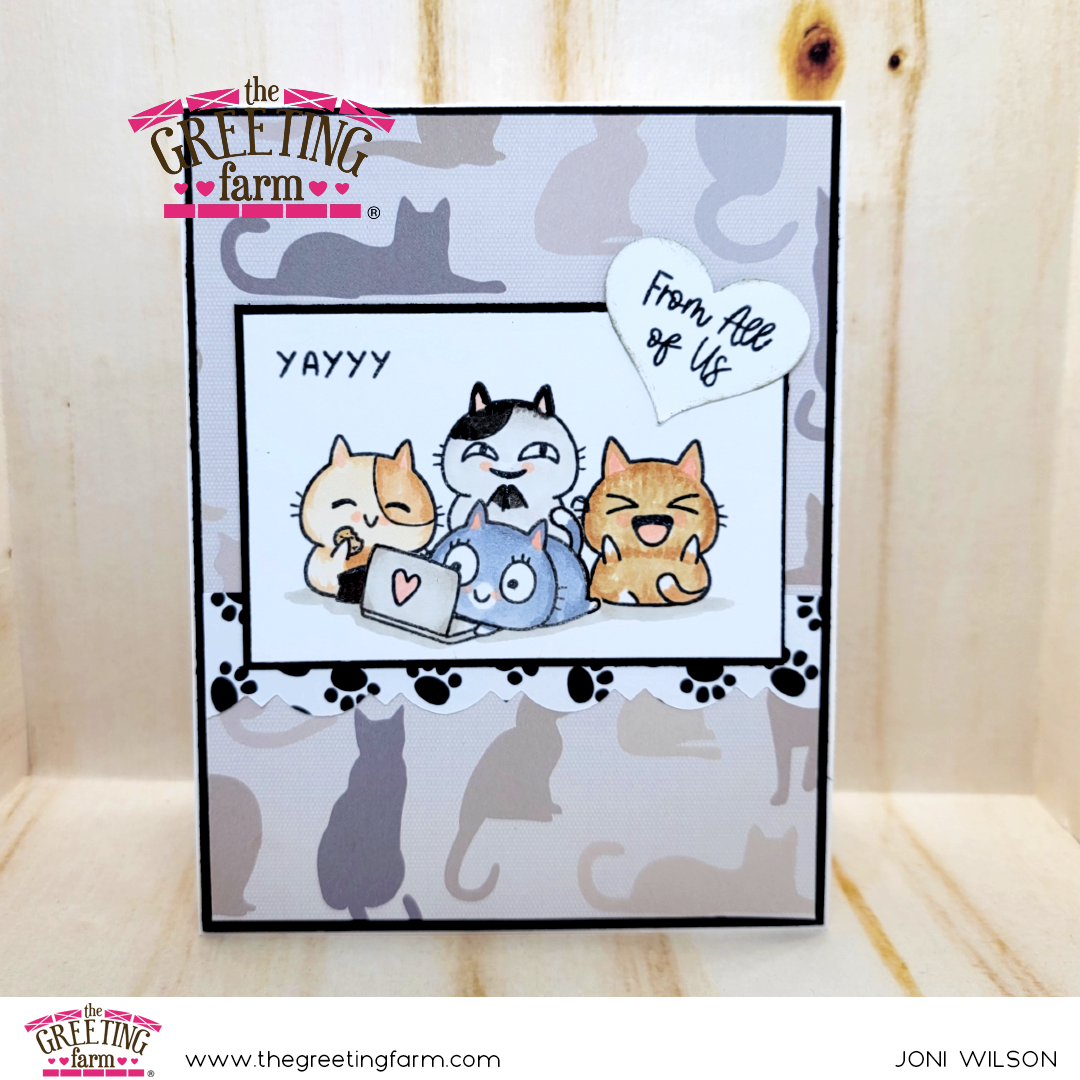 Stamp Feature: Hehe Kitties
Welcome back to another November Stamp Feature! It's Thursday and we're ready to meow wow you with cuteness. But before I forget, be sure to join in on the blog hop for your chance to win all of November's release. For all the details,
click here
, and best of luck to you!
And now on to today's set, which is such a funny reminder of cats' personalities. Last month we showed you the funny Bow Wow Wow, now take a look at the funny felines of
Hehe Kitties
:
Purrrrfect
variety of all the moods of a kitty! The Farmers created the funniest bunch of cards with this set, you can see all of them here on
last week's blog post.
We coughed up some little hair balls of our own for today's post:
These kitties and the rest of the new releases can be found right 
here at the shop
, we can't wait to see what you create with these cuties! We'll be back tomorrow with the final Stamp Feature for November. Have a wonderful day, everyone!
xoxoxox
Joni