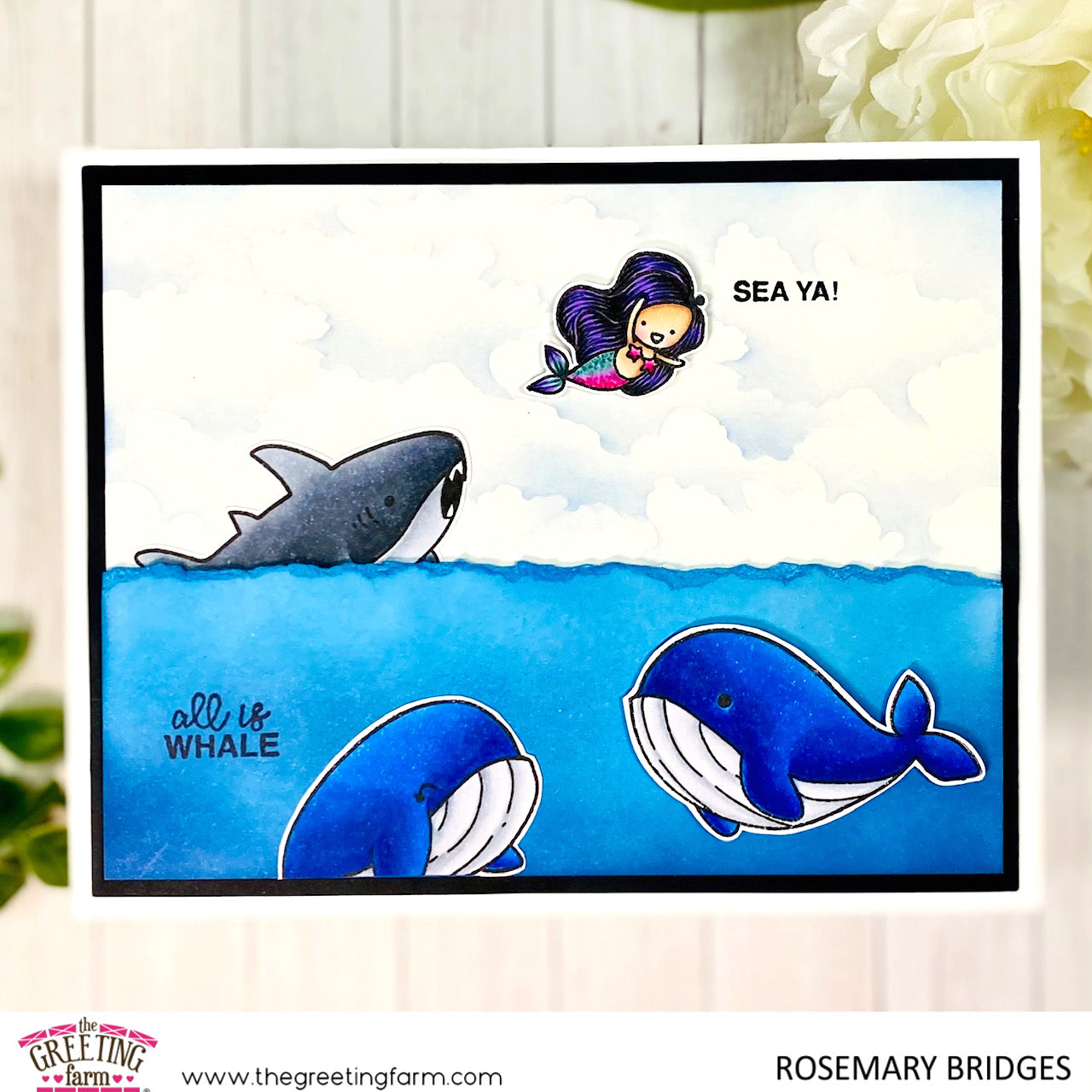 Stamp Feature: Mermaid Fun
Happy happy Tuesday friends! We are continuing our Stamp Feature where Claudette, Rosie, and I recap the release of
April's new goodies.
Last Friday we showcased the adorable Lift Couple, today we're taking you to the ocean for the adorable
Mermaid Fun
set:
I cannot tell you how blown away I was with the amazing cards the Farmers created on this debut post
here
. I am a huge fan of anything ocean, and all of their creations were so incredibly breathtaking. Be sure to hop over to that post to see their lineup! We couldn't wait to dive in (teehee)...
Mermaid Fun is available for purchase right now, 
here at the shop
.  We'll be back tomorrow with a stamp reminder that it's so important to indulge in what you love! We can't wait to show you all the sweetness we're concocting.
Until then, have a great Tuesday and happy crafting!
xoxoxox
Joni