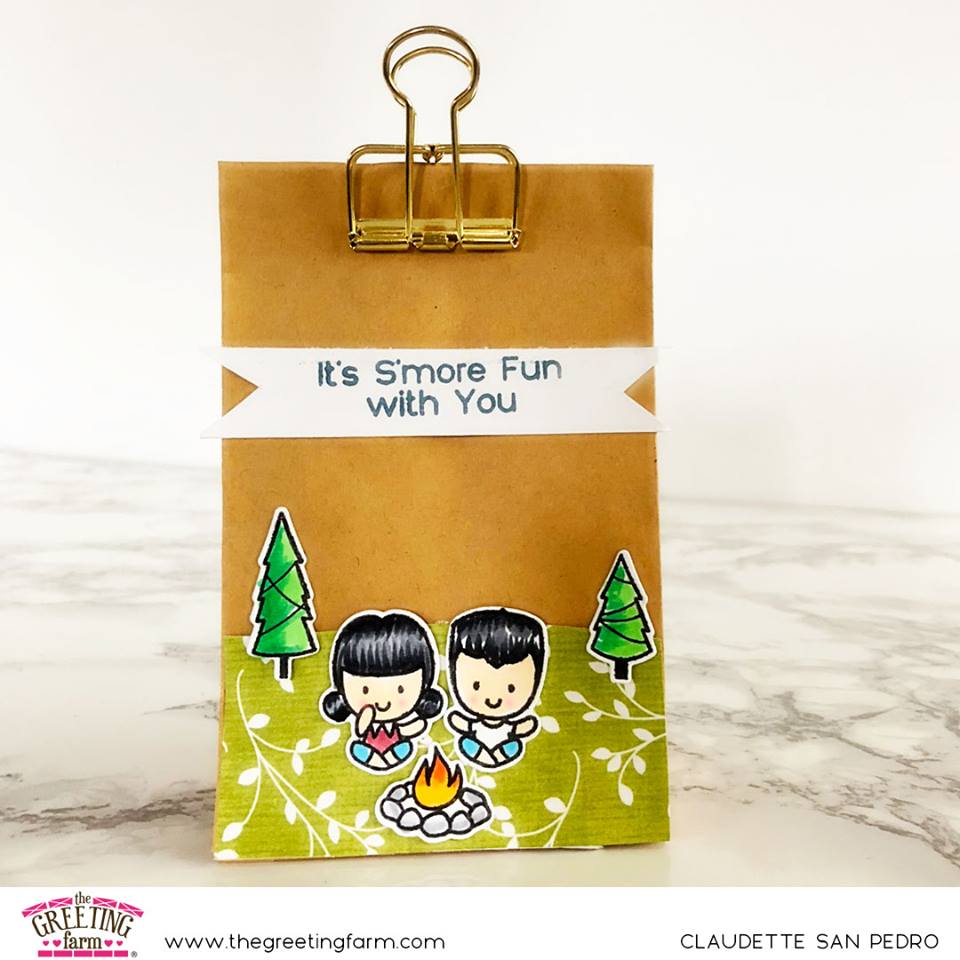 Stamp Feature: S'more Fun
Hey it's Fri-Yay! I hope you all are ready for a wonderful weekend ahead. It's been a fun two weeks debuting this month's new goodies, they are now available right here at the shop along with the most recent additions to the Farm.
Today we are celebrating S'more Fun - an adorable set that also has coordinating die cuts as well as a digi set that you can purchase separately:
I adore this set! Growing up we did a lot of camping on the beach, in musty tents with rock hard floors, campfires, and damp sleeping bags. lol! Come to think of it, I believe I'm more of a Glam-per kind of a gal nowadays.
Claudette and Rosie colored up these cuties for you all today:
Oh how adorable are these samples? Thanks Claudette and Rosie!
You can find all the new goodies right here at the shop, they'll make adorable summer party invites,decor for journal and planner pages, or scrapbook images. Go ahead, you  deserve them. teehee!
Have a super weekend everyone, I'll be back for our final Stamp Feature of the month on Monday. I hope you join me then, because I'll be Happy To Sea You!
xoxoxox
Joni