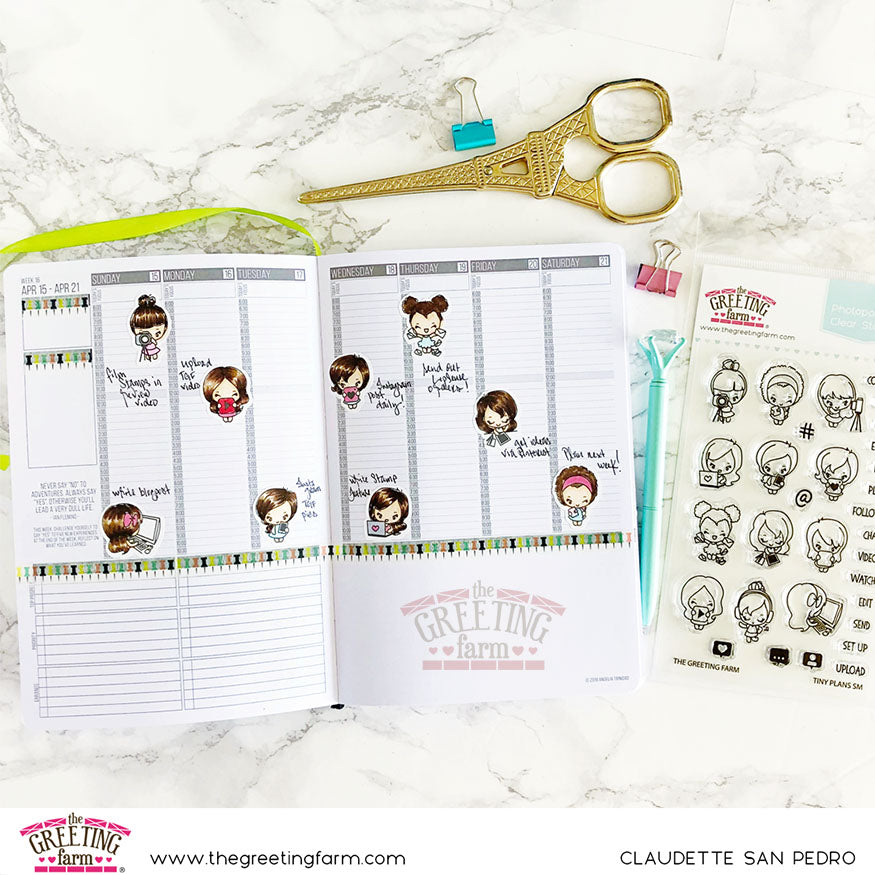 Stamp Feature: Tiny Plans SM
Happy Thursday, friends of the Farm! It's our last Stamp Feature for the month, and we're so giddy that it has to do with social media. Our designers showcased the cutest little gallery using this set
right here on the blog
. Since there's a little tech diva in all of us,
Tiny Plans SM
has some little character that you'll be able to relate to:
Which one are you? I'm probably the old school one with the headphones. In other words, I'm kind of behind with the latest gadgets. teehee! But I did ink up this set along with my two Stamp Feature buddies:
Whether you're a keyboard click-clacker, Instagram pro, cell phone user, or memory keeper,
Tiny Plans SM
has every possible combination of characters and sentiments to create with.
All of this month's stamps are now available
right here at the shop.
Thank you for your visits this week, we hope we inspired you with a week full of features!
xoxoxox
Joni