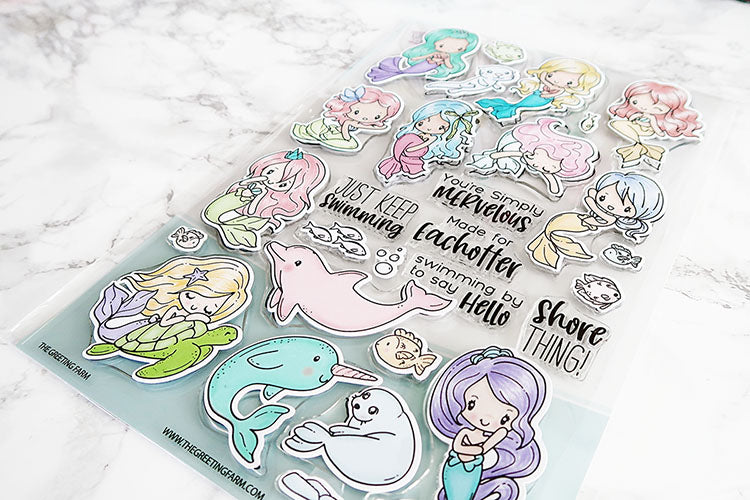 SURPRISE! Mermaid Galore COMING SOON!
Hey friends!  We're starting this week off with a HUGE surprise!  This has to be my latest favorites!  This Big Stamp Kit will be available for PREORDER - JUNE 3 - 7!!!! Make sure to write it down in your planners because you DO NOT want to miss it!  Remember Preorder price is $40 and Regular Retails is $50.  We also cannot guarantee how much inventory will be left once we mail out all Preorders so we highly recommend you place your order!!!!
If you have any questions regarding this big kit, please don't hesitate to ask down in the comment section!
Hope you enjoyed this quick sneak peek!
✩ ✩ ✩ ✩ ✩ ✩ ✩ ✩ ✩ ✩ ✩ ✩
The Greeting Farm
Facebook
Instagram
YouTube

✩ ✩ ✩ ✩ ✩ ✩ ✩ ✩ ✩ ✩ ✩ ✩
Music:  
Positive Happy by PeriTune https://soundcloud.com/sei_peridot Creative Commons — Attribution 3.0 Unported — CC BY 3.0 http://creativecommons.org/licenses/b... Music promoted by Audio Library https://youtu.be/TutcA4JPa7Q