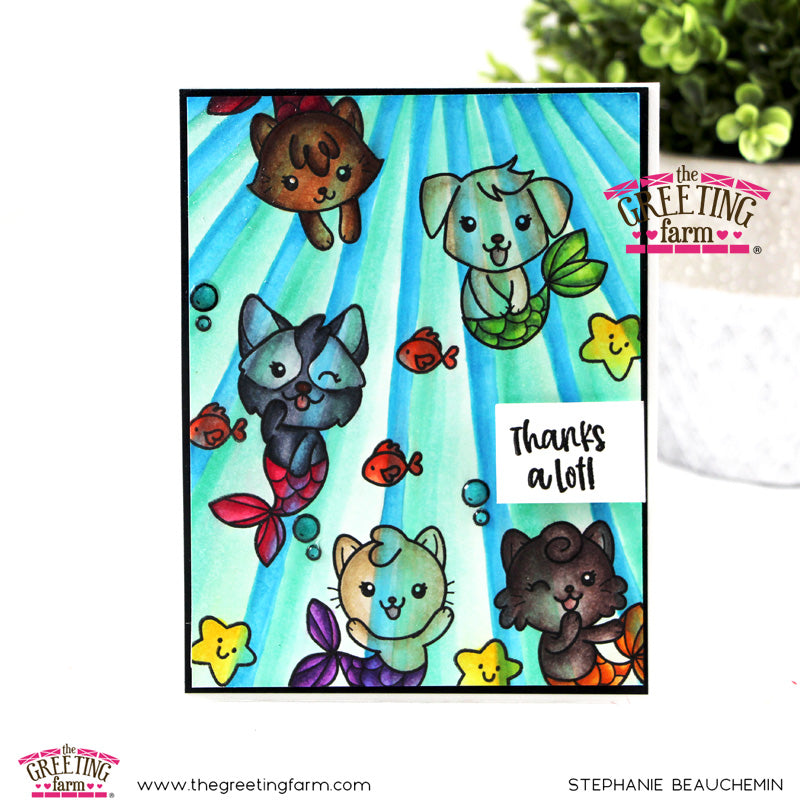 Thanks a lot, with a furmaid twist!
Hey, all!
Stephanie with you today to share some under the sea inspiration with the Furmaids stamp set that was released back in July. I can't seem to let go of Summer just yet, so I figured, why not play some more with the totally adorable furmaids in store!
I had this idea in my head where I wanted all the furmaids to be playing together and having fun under water. So I first stamped them all, then colored them with Copic markers.
Next, I used a stencil and marked all the rays from the under water scene with a pencil. With those guidelines, I was able to colour in the different rays with various shades of blue and green, going all the way over the characters so they'd really mix with the scene, then erase all those pencil lines.
I completed the card with a sentiment from the stamp set and a few touches of glossy accent on the bubbles. Hope you like it!