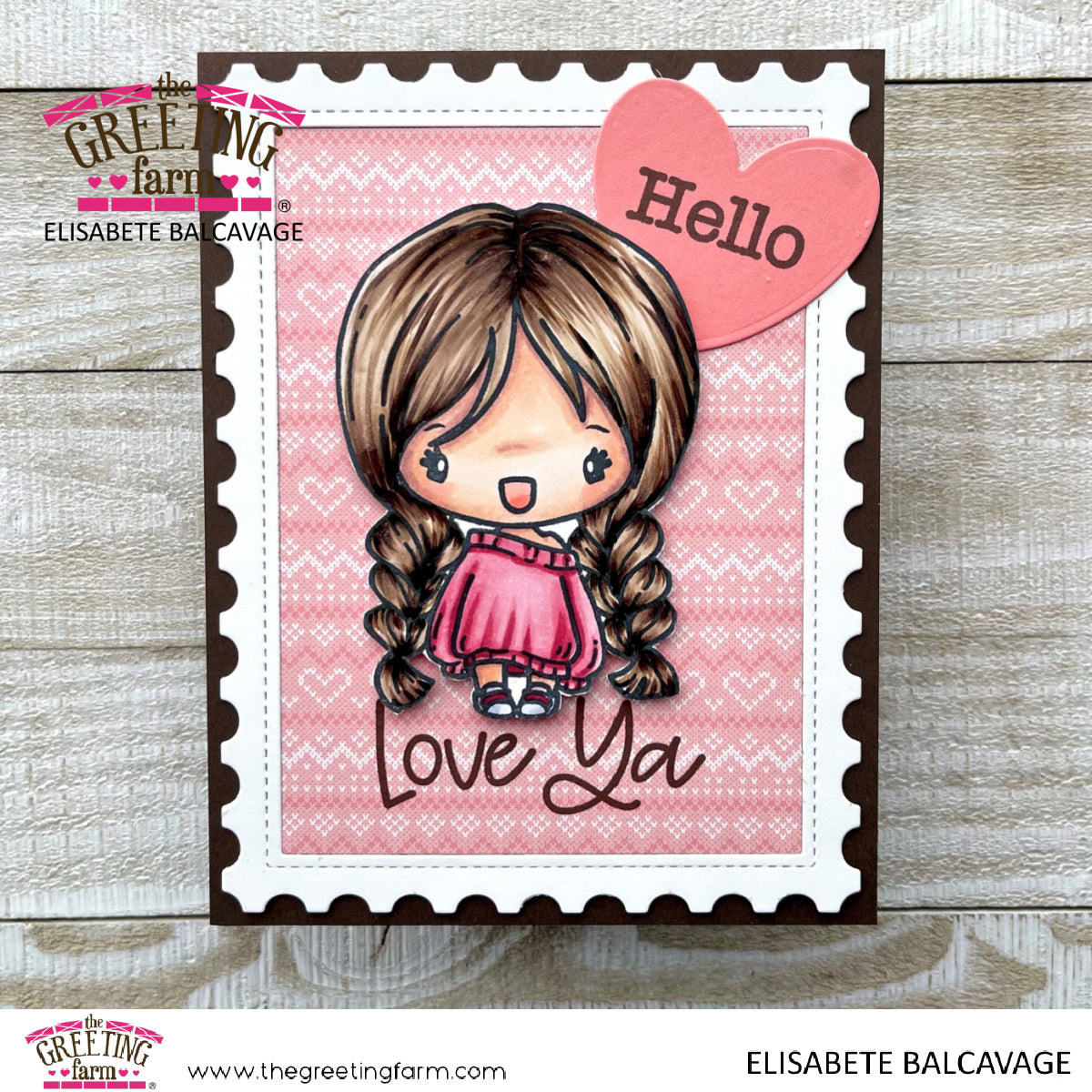 The Greeting Farm: Love Ya! and gifcard holders
Hello TGF crafty friends!

Elisabete here on the blog sharing a couple of projects:  A new Valentine's card and a couple of gift card holders.  Perfect combo for all your Valentine's in your life :) 
The Valentine's card I used the amazing Anya Combo set.  I just love how all the images work so well for so many different themed cards! This set is now sold out in TGF store but you can always request to bring it back in our Farmers Market.

I colored this cute Anya with Copic markers and die cut her. For the backgroung I used a postage border die over a cozy sweater patterned paper. I went with a pink and brown color theme. Both sentiments are from the same set. The Hello was stamped on a die cut heart and the Love Ya on the patterned paper, both in brown ink.
I also created a couple of giftcard holders using the Feels 3 stamp set, which is also sold out. The Feels 2 is in stock and any of the images will be great for a project like this. I just love how tiny the images are, so much fun and easy to color! They just add a little extra fun touch.
Hugs!!



Copics Used:
Big and small Anyas: Skin E04, E11, E00, R20 Hair E49, E47, E44, E42 Sweater: E89, E85, E83, E81