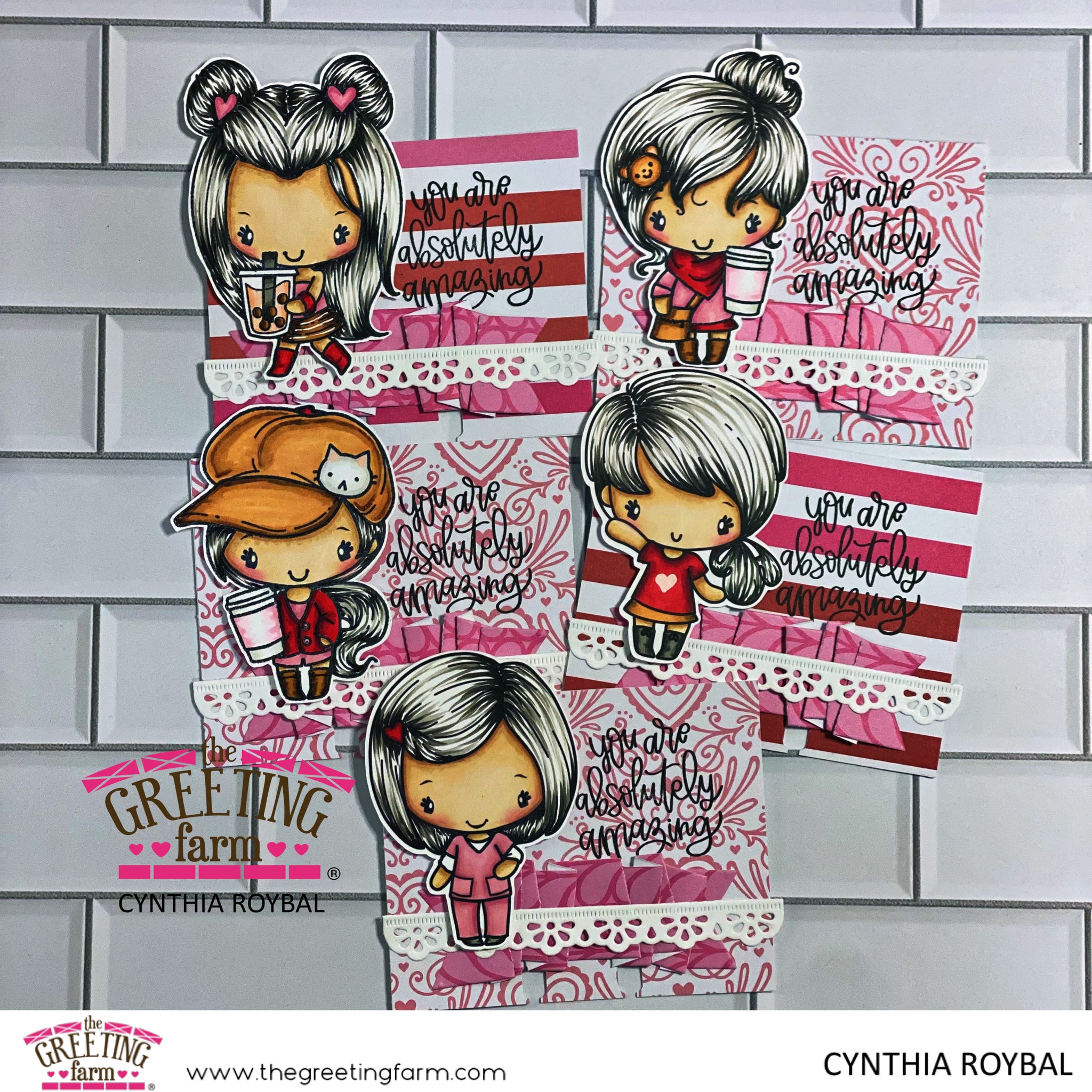 Valentine Memorydex Cards
Hello, crafty friends! It's the season of love and I am working on Valentine projects! I created these sweet Memorydex cards for my fun card swap group. Our goal is to create a sort of artist trading card and swap with each participant. There are 6 of us so I created 5 cards with different Anyas!
I colored all 5 images with similar colors of reds/pinks/reds/browns and used matching patterned paper for the background. Coloring hair with Copic Markers is my favorite because Anya's different hairstyles have lots of surface area to color!
I die cut some pink ruffles and some paper lace to embellish the card and punched each card with the Heidi Swapp Memorydex punch! Super fun and such a great way to share with crafty friends!
Supplies:
TGF Miss Anya Amazing- sentiment
TGF Boba Tea Anya
TGF Nurse Anya
TGF Girls 2020- digi set
TGF Coffee Anya FB
TGF Brew it Anya