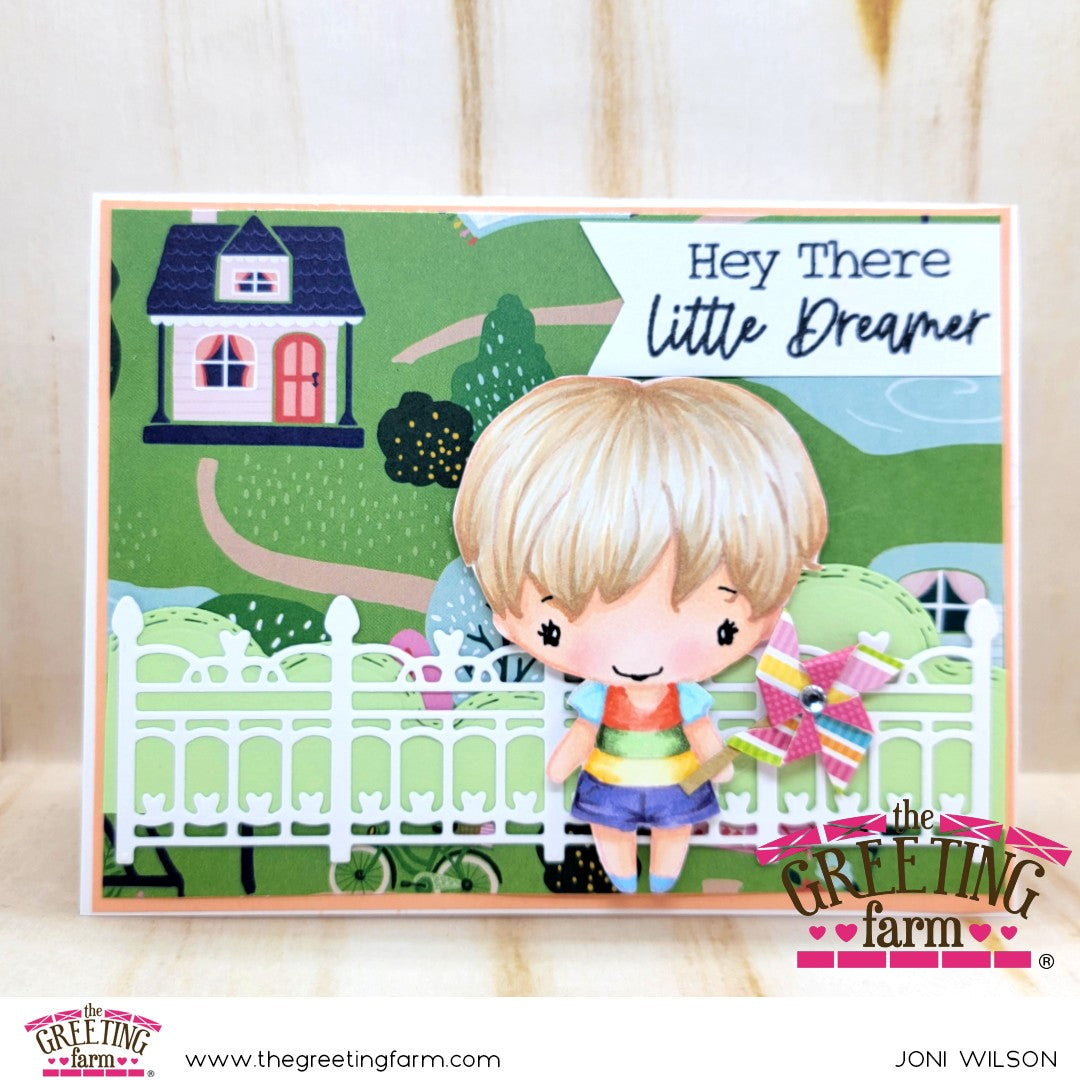 Tip Me Tuesday: 3D Pinwheel
Hello friends! It's Joni here with a quick tutorial for today's Tip Me Tuesday. As we can all agree, all TGF images radiate happiness., who wouldn't want to receive a card with these cute stamps?  The best part is, you can find any stamp on the Farm for every occasion imaginable.
For today's card, I used Twirl Anya to celebrate Spring and the warmer weather. She's absolutely adorable as is, but I thought I'd add a little three dimensional embellishment to bring her to life.
It's so simple to make but adds a fun and nostalgic element! Here are the easy peasy instructions:
Begin with a square piece of paper. 
Patterned on both sides are really cute!
Cut squiggly lines from each corner, but not all the way to the center: 
Next, fold in the corners where all the arrows are,
all the way towards the middle:

Adhere with a dot of glue, or a glue circle to keep everything in place. You can even secure it with a brad, or add a gem which I did here to cover up the middle. Add a faux stick and voila!
I hope you try this little handmade embellishment, it's very easy and fun to make in all different sizes! Thank you for swinging by Tip Me Tuesday, the gang and I will be back tomorrow with another Stamp Feature.
xoxoxox
Joni