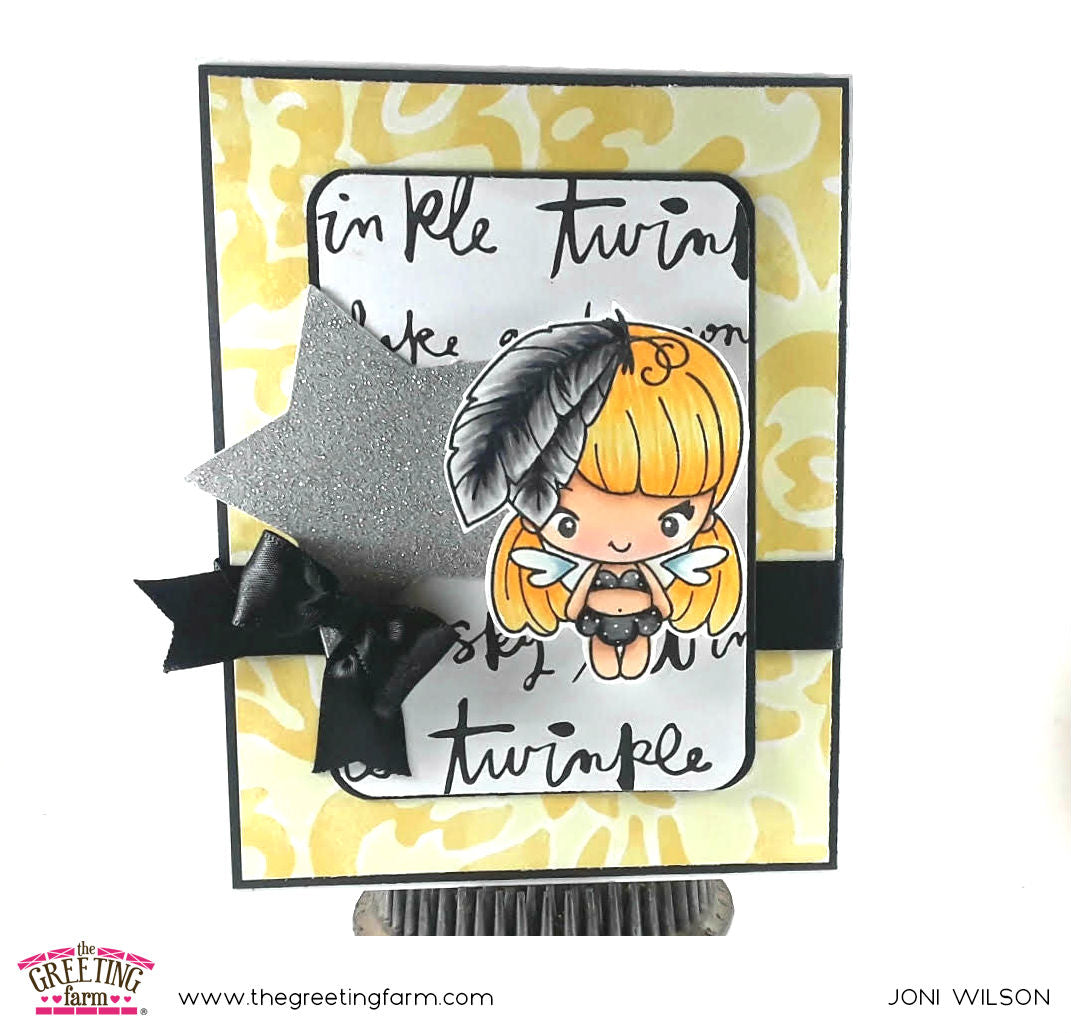 Happy Tuesday everyone! Can you believe how quickly February is flying by? Ugh. Granted it's a short month, but it's still a wee bit too quick for me! We're ending the month with an easy Tip Me Tuesday, a fun little post featuring some of our favorite color combos for TGF images.
Today I colored up one of the fairies from the Sparkle set with golden hair using Copics Y38, Y17, and Y21:
Starting with Y38, I did some light flicks to begin, then added in Y17 to blend. Finally, I filled in the blank spots lightly with Y21, and repeated the process again.
Once the rest of her is colored in, the yellow hues become a bit more muted and make more sense. ;)
Here she is on a card that I created with her:
Want to start your own favorite catalog of medium combinations? Marie has created these handy little TMT cards for us. Simply right click to save to your device, then print as your heart desires:
Thank you for coming by the blog today, I wish you a happy Tuesday wherever you are!
xoxoxox
Joni