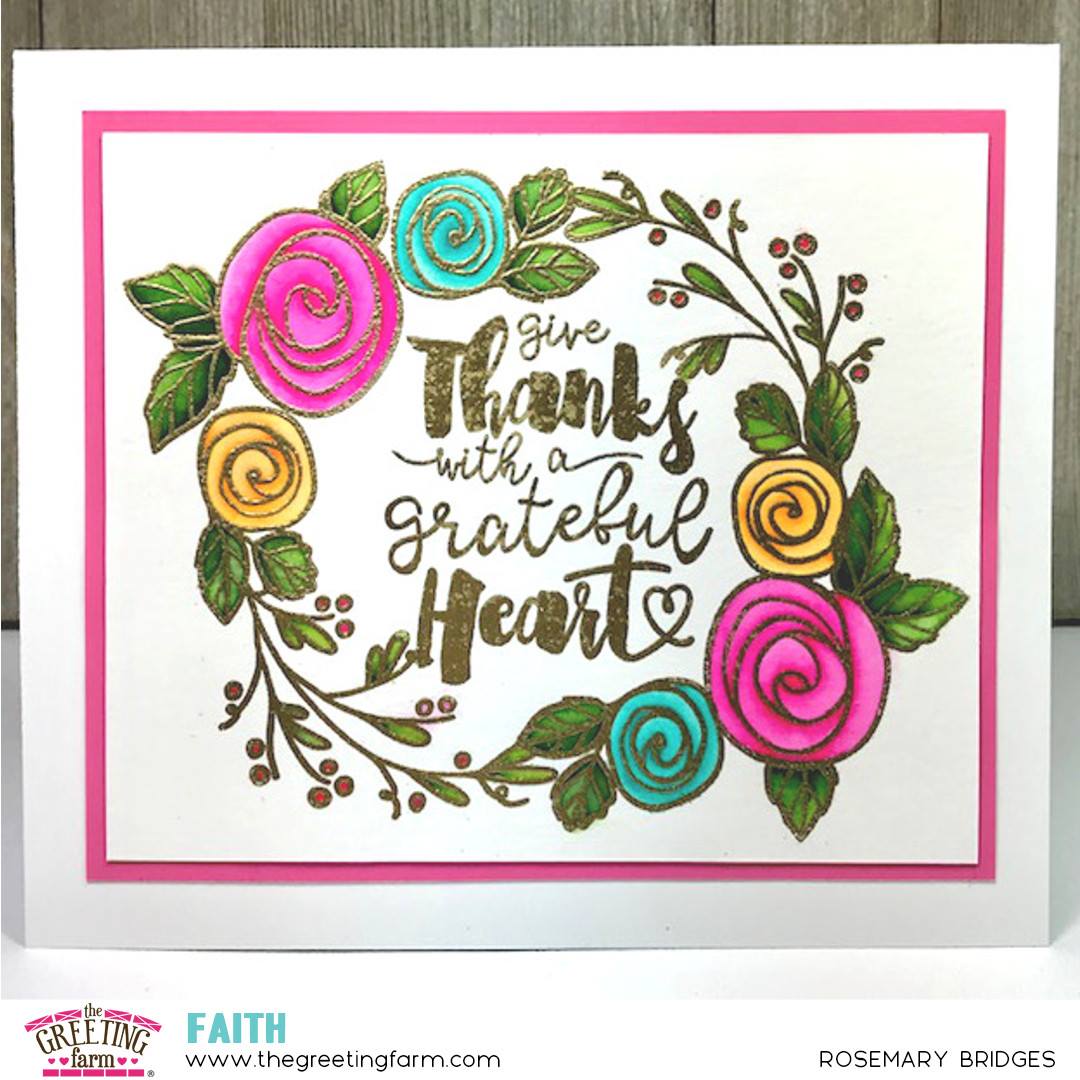 New Faith Stamp - Grateful Heart
Hello, hello, hello!  We have another exciting new stamp release today...and I'm excited about it because it's a Faith set!  I love, love, love, how you could use this stamp set for both your Bible/Devotional journal as well as cards!  And I especially love the flowers that are included in this set because I do plan on creating some cards for Mother's day and Easter!  Don't you just love stamp sets that can be used more than it's intended purpose? 
The Faith DT kicked this right out of the ball park with their creations and I just love seeing what everyone creates using this stamp set and we'd love to see what YOU create using it!  Make sure to hashtag us on IG with #thegreetingfarmbiblestamps or #thegreetingfarmstamps  Who knows we may just feature your lovely creation on our Instagram page!
Lets have a look at our what our DT created using Grateful Heart:
Marie
Didn't the team do a fantastic job?  Now head on to the store here and grab yourself this awesome set! OR you can try your hand at lady luck and leave a comment down below as to which of our Faith stamp sets are your favorites.  AND one more chance to win this set is to head on over to Claudie's IG page (@islandergirlcreations) and leave a comment there as well!  Good luck everyone!