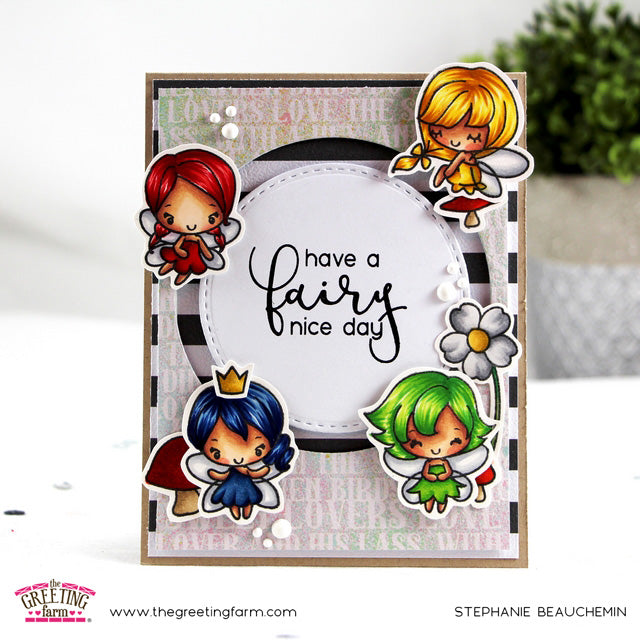 Hi guys,
Stephanie again with you today for The Greeting Farm and I'm on a roll with projects that take me out of my comfort zone, as today's card is all about little rainbow fairies! 
If you've read yesterday's post, you know that I tried to get out of my comfort zone lately and decided to colour first, then match with papers. GAH! It's just not working for me folks, I'm sorry, I'll do better next time, but this is my second attempt! Okay, if we leave the drama aside, I think what's fun here is that the Little Fairies stamp set is SO versatile, i.e. you can literally use it on cards, layouts, planners, tags, etc!
So for this project, I first stamped and coloured all the little rainbow fairies on my favourite colouring cardstock, then created a 4¼"x5½" kraft cardbase onto which I layered several pattern papers that were about to be tossed in the bin otherwise, for having been on my desk for too long. And since everything was pretty crammed, I stamped a fabulous sentiment onto some crisp white cardstock so that it would pop and attract the eye automatically when looking at it. A few enamel dots here and there, and voilà!
Have a nice day, all! xxx